Left 4 Dead
Valve's venerable Source engine continues to roll on with Left 4 Dead, their co-op zombie shooter. As the Source engine is CPU limited, this is once again going to be a collection of ridiculously high frame rates.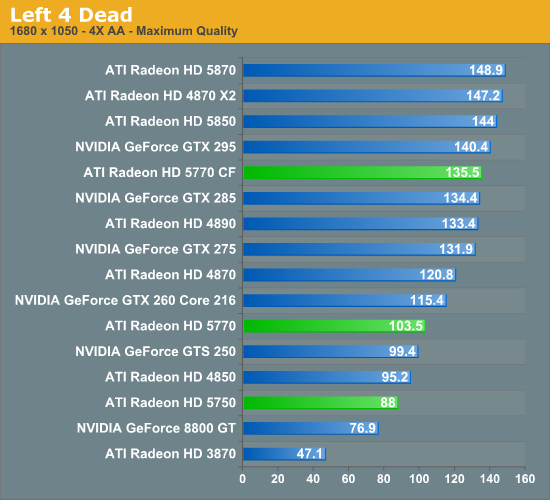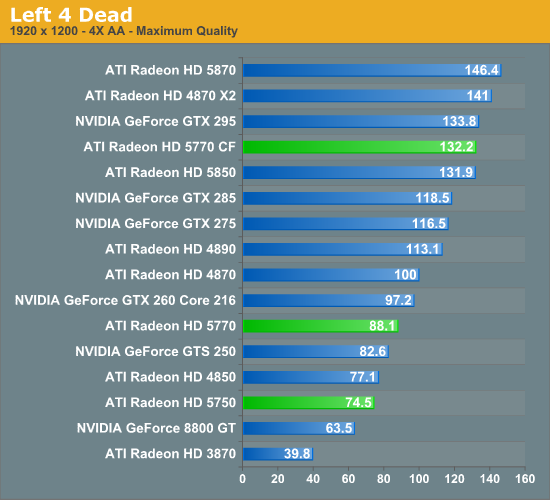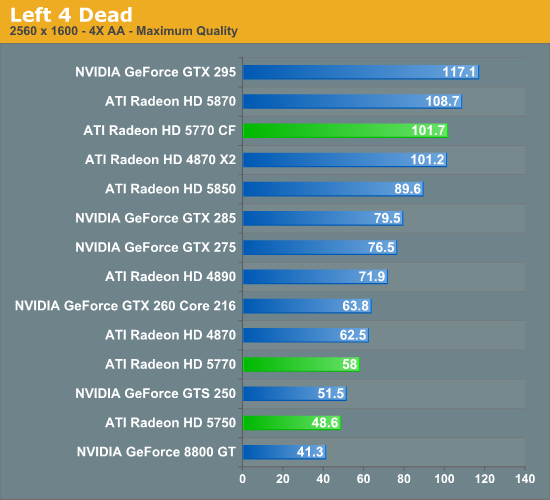 More losing all around. The 5770 and 5750 here lose against their 4800 series cousins by roughly 10% and 5% respectively. The GTX 260 and GTS 250 are also winners here.
Meanwhile a 5850 comes in at 40%-55% faster.