Temperature & Noise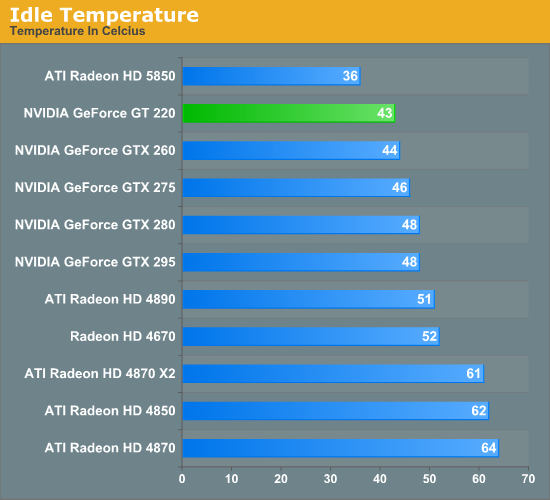 At idle, the GT 220 is one cool card. We're a bit surprised that it couldn't beat the 5850 here given the tiny 7W idle power usage, but the 5850 has the advantage of getting to vent hot air out the rear of the card.
Meanwhile we see one of the few chinks in the armor of the Radeon HD 4670. It idles a good 9C higher.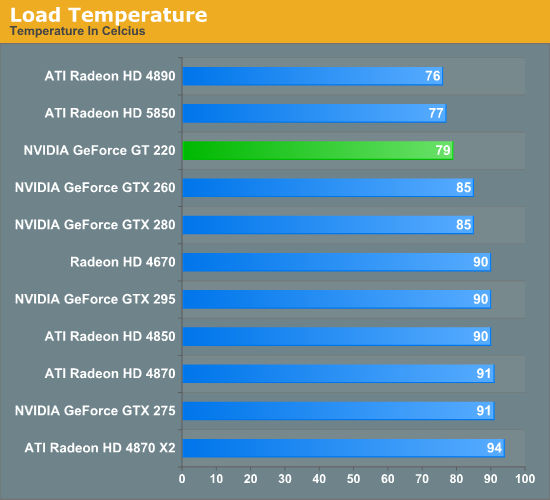 Small cards make little heat. Even with the small cooler on the GT 220, it doesn't pass 79C. This becomes all the more impressive when we look at the noise data. Meanwhile the 4670 hits 90C. It may be the faster card, but it pays for it here.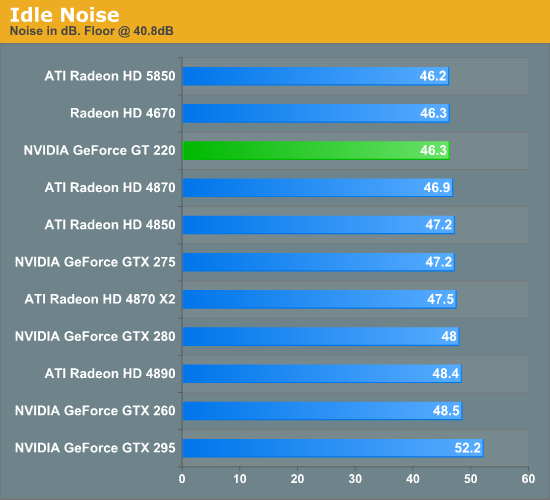 Here we run up against the practical noise floor of our testing rig. Nothing with a fan can get below 46dB.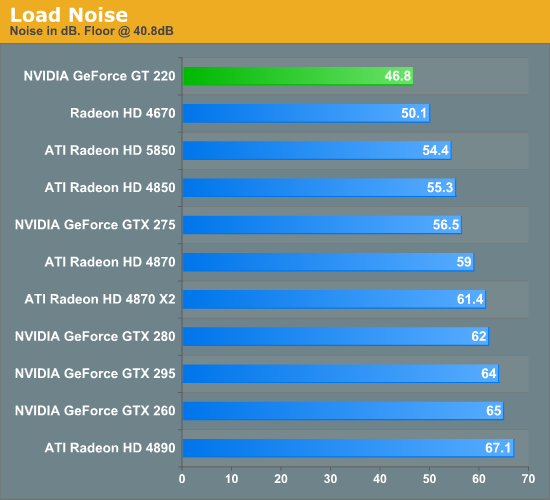 With a fixed speed fan, the GT 220 makes the same amount of noise at idle and at load. This means it's still running into our noise floor under load even though it's an actively cooled card. It has all the makings of a good HTPC card, if only the price-to-performance ratio was a bit better.
As for the 4670, it comes in at #2 with 50.1dB under load, making it noisier than the GT 220 but quieter than any of our usual suspects on the high-end.