Batman: Arkham Asylum
Batman: Arkham Asylum is another brand-new PC game, and has been burning up the review charts. It's an Unreal Engine 3 based game, something that's not immediately obvious from just looking at it, which is rare for UE3 based games.
As Batman: Arkham Asylum implements anti-aliasing differently between AMD and NVIDIA cards, this is the one title that we do not test AA on, as doing so produces results that can't be compared.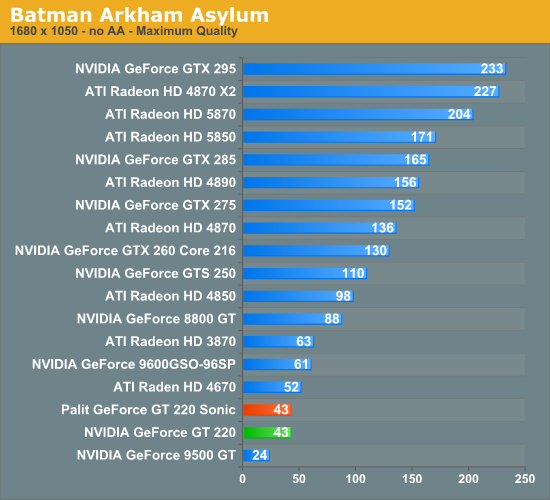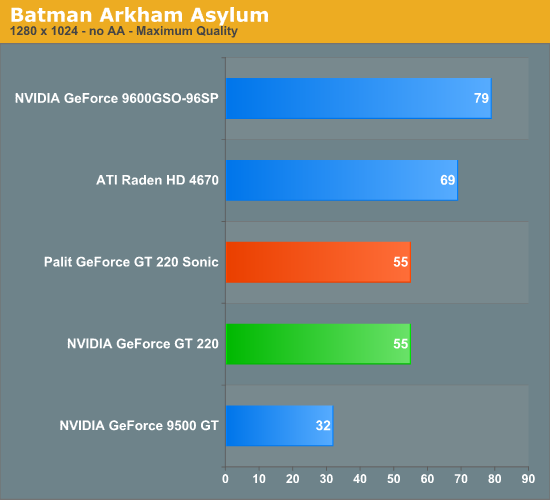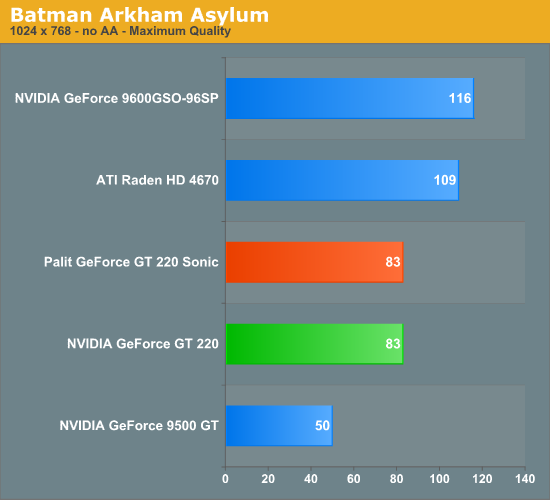 This is one of the best titles all-around for our low-end cards. Everything is playable at 1280x1024 (including the 9500GT), and at 1680 the GT 220 is still above 40fps. But then again, the 4670 is above 50fps in the same situation.