First up is Gigabyte's GA-P55M-UD2. You can purchase this board for around $105~$110.
Gigabyte GA-P55M-UD2 Feature Set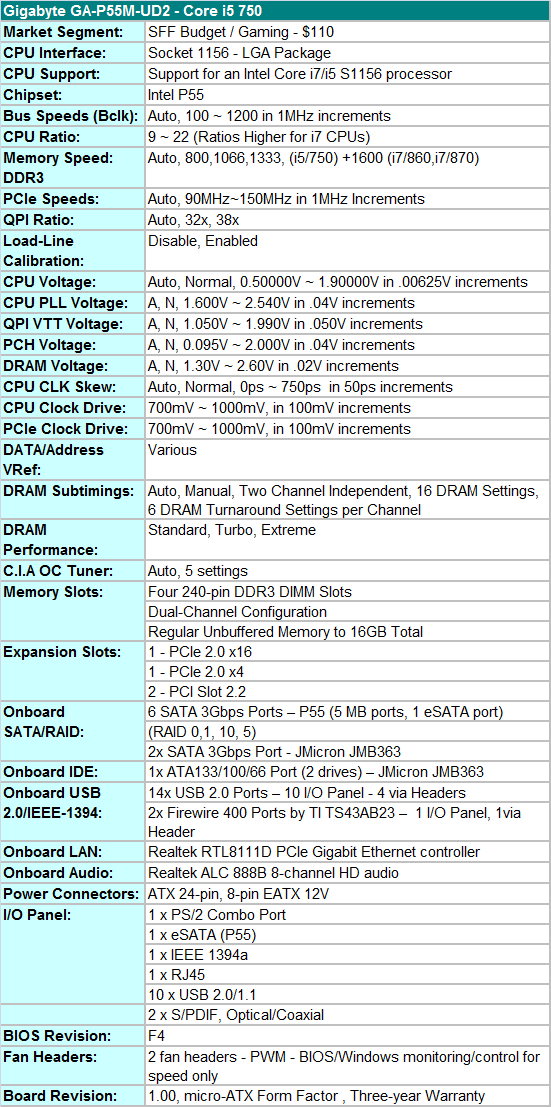 Gigabyte includes the standard array of components like the Realtek ALC888B HD audio codec, Realtek RTL8111D Gigabit LAN controller, T.I. TSB43AB23 IEEE 1394a chipset, GSATA2 (JMB363) chipset, and full support for the Core i7/i5 S1156 processor series.
Gigabyte also includes a rather sparse accessories bundle. You get the standard rear I/O panel cover along with 1 x IDE cable, 2 x SATA cables, a well-written and informative manual, and software CD. We understand the need to cut costs where possible to meet a $100 price target, but including at least one USB 2.0 and IEEE 1394a bracket for the headers would have been appreciated.
BIOS
Gigabyte also includes one of the most extensive BIOS designs in an entry level micro-ATX motherboard that we have seen recently. The BIOS is setup for overclocking and includes all the basic settings: CPU multiplier, PCI-E bus, Bclk frequency, memory multipliers, and nearly every voltage setting you will need. Gigabyte includes Load Load-Line Calibration (LLC) and PCH Core (P55) voltage settings for additional overclocking duties. LLC will help to eliminate line droop on the VCore line. We still recommend having LLC disabled in most situations, but if you have to reach a certain overclock for benchmarking, then you should probably enable it. Generally, we do not need PCH voltages in our experience but it is nice to have the feature.
Two strengths of the BIOS are the granular voltage settings and memory timing options for an entry level board. Gigabyte allows you to tweak CPU clock skews, channel independent DRAM settings, and CPU/PCI clock drives although we found the auto settings to be just about perfect.
One last feature we would like to mention is the Q-Flash utility that is accessed via the F8 key. Q-Flash can read files directly from a USB flash drive making BIOS updating a simple and safe procedure. We tried this feature 30 times as part of our testing routine and it never failed.
We did have a couple of slight disappointments with the BIOS. In the voltage setting options, Gigabyte does not provide the base voltages that the board defaults to at startup. Our other complaint has to do with the PC Health section, as the lack of SmartFan adjustments for the lone chassis header is not available. The CPU SmartFan adjustment for the CPU is limited to Auto/Voltage/PWM without the ability to determine temperature ranges. Oh how do we miss abit's uGuru technology. Other than that, we were impressed with the BIOS considering the entry level nature of the board.
BIOS Information
Let's take a brief look at the BIOS. We discussed the features earlier, but a visual representation sometimes speaks louder than words.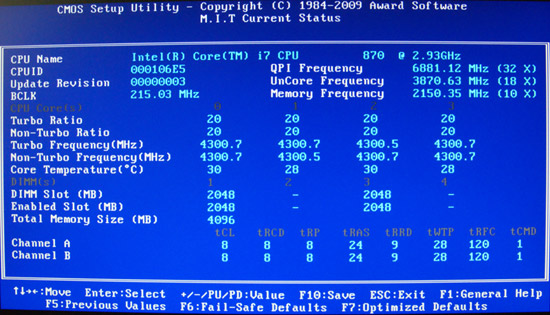 System Status Summary Screen - Those numbers are real for a $105 motherboard. Of course we had to use the i7/870 to do it.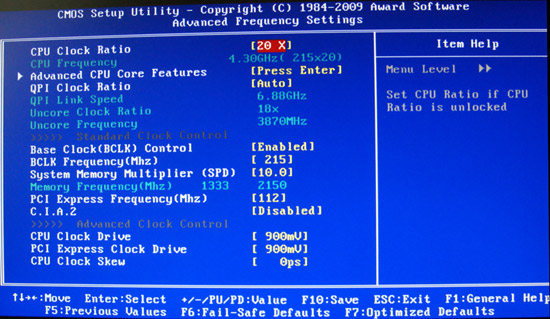 Same Advanced Frequency options as the more expensive Gigabyte P55 motherboards.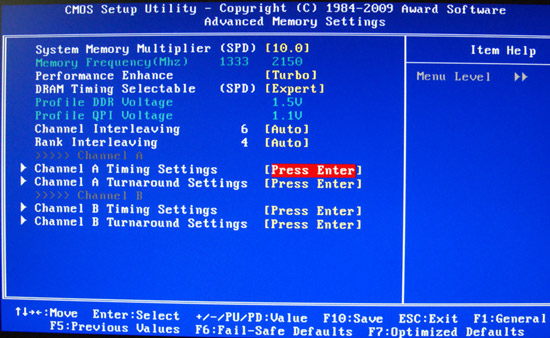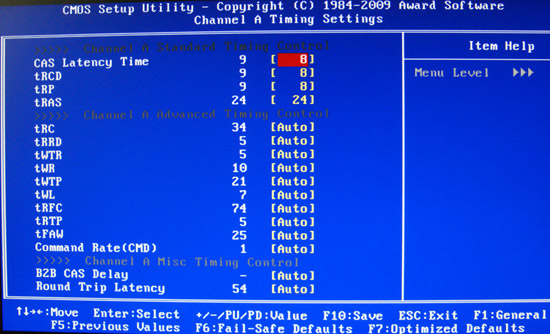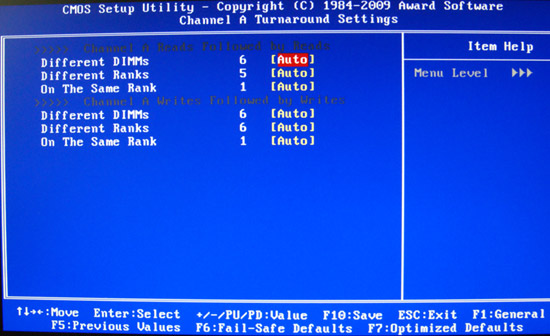 More than enough memory options for most of us...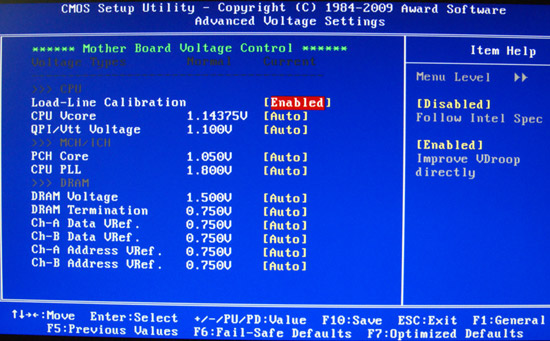 All the voltages you will need to hit 4.3GHz on air and it takes about ten seconds to do it.