Bitstreaming TrueHD/DTS-HD MA: Yep, Here too
The Radeon HD 5870 was the first graphics card to properly support bitstreaming of high definition Blu-ray audio codecs. Clarkdale/Arrandale is the second.
These CPUs come with an on-package GPU and that GPU supports the appropriate protected audio path to enable bitstreaming of Dolby TrueHD and DTS-HD MA. Of course 8-channel LPCM output is also still an option.
If you remember the G45 launch, Intel had serious issues enabling 8-channel LPCM output, HDCP and H.264 decode acceleration in general. I grilled Intel on what was going to make this round different and they are much more confident in their abilities.
They've increased the number of receivers they test with (originally it was at a whopping two, now they're up to…7). They've also expanded their test scenarios as well. The combination of the two, Intel believes, will result in a fully functional set of HTPC features at launch.
The first time I went by Intel's Clarkdale demo, Intel couldn't get bitstreaming working. A day later I got an email telling me to drop by again - they fixed it.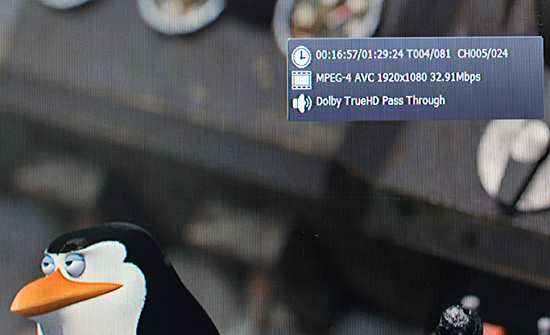 I got to see TrueHD bitstreaming from a Clarkdale system to a Sony receiver. I also confirmed that full two stream decode acceleration was working: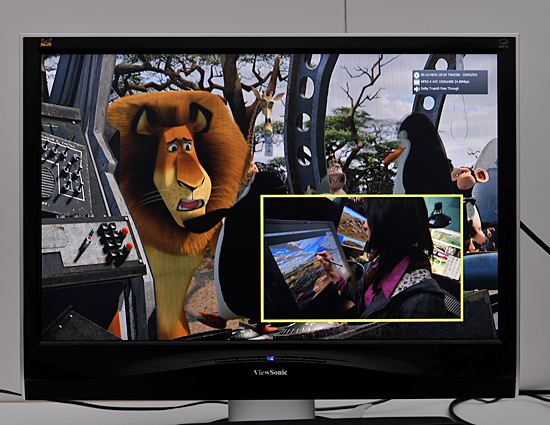 Intel had it working with Arcsoft's player, but is working with all of the major software vendors to hopefully enable full support on everything. Intel does seem to be taking this much more seriously than with G45.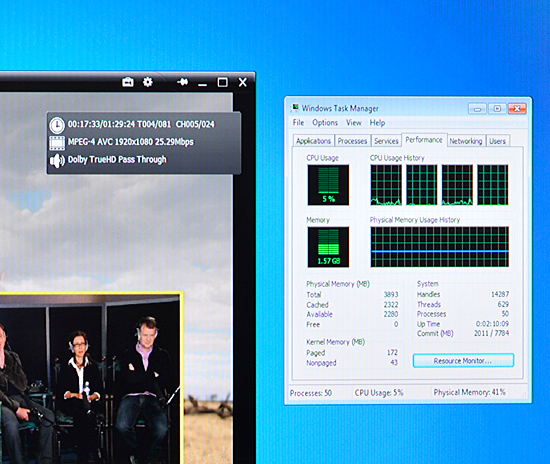 The Clarkdale launch is still a couple of months away so there is definitely time for Intel to work out the kinks.
This is a serious feature. The fact is that in a couple of years every single PC shipped will have the ability to bitstream these audio codecs without any additional hardware. We're finally getting there folks.