Let's...Get...Busy
Pardon the early 90s reference, it's the first thing that came to me and I didn't want to use the word "unboxing" on this page; but that's effectively what it is.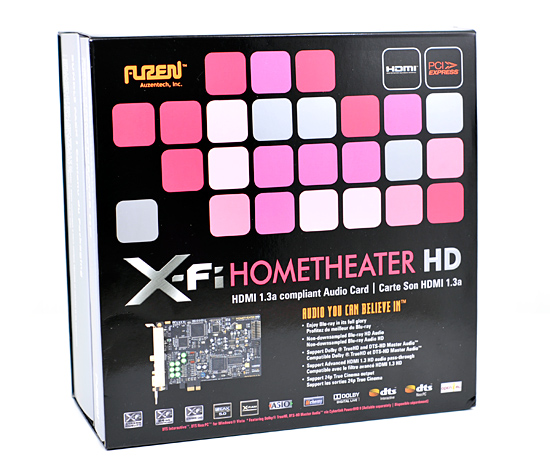 While the ASUS Xonar HDAV comes in a box you'd expect from a motherboard company, the Auzentech X-Fi HomeTheater HD is a bit more polished. You'd expect it would be for a sound card that costs $250.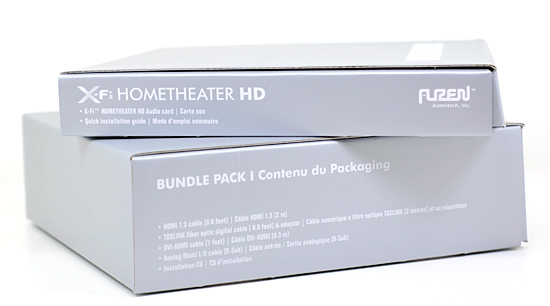 Inside the slipcover you have two separate boxes; one holds the card and the other has all of the cables and driver disc.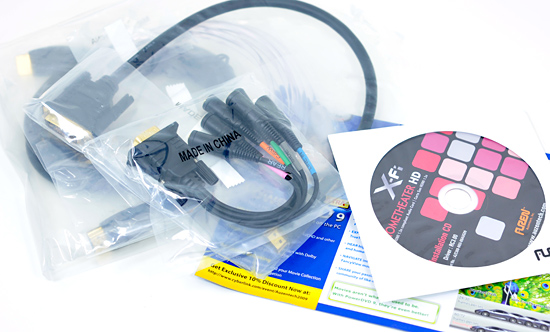 The setup works like this. You run a cable from your video card (or video output on your motherboard) to the Auzentech card. It combines the digital signal with the audio output from the sound card and sends it down a single HDMI cable from the card itself. Auzen provides a DVI-to-HDMI as well as a regular HDMI cable to aid you in this process.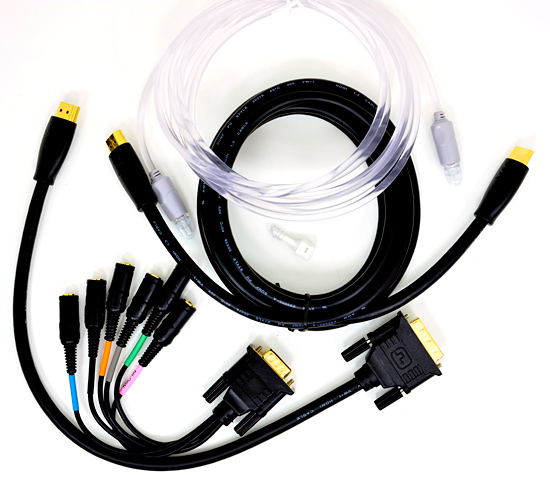 You also get an analog break out cable for ins and outs.
The X-Fi HomeTheater HD is a full height PCIe x1 card: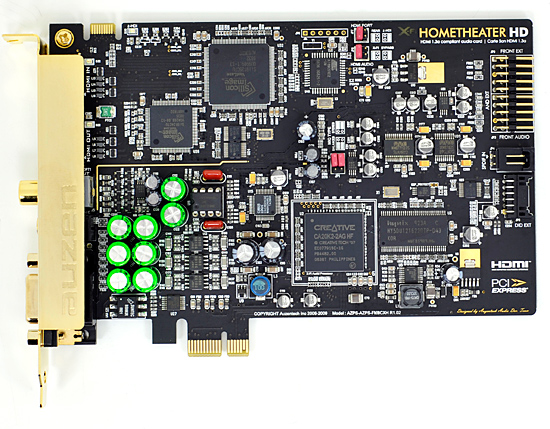 Despite its length there's no retention notch for well designed motherboards that include a compatible clip. There's a lot on the card, including an interesting set of jumpers: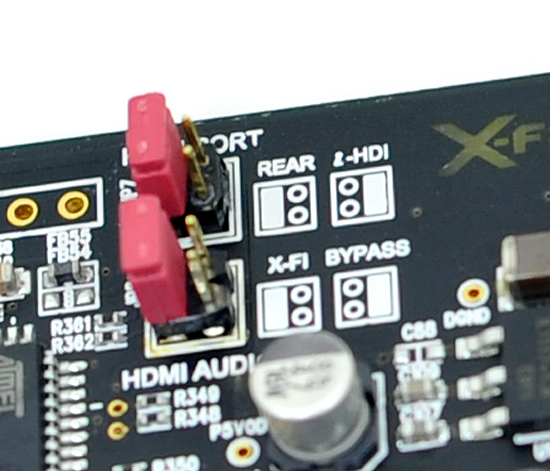 The first jumper block lets you configure how the video signal gets sent to the X-Fi HTHD: either video HDMI input on the back of the card or over the PCIe bus. Apparently NVIDIA and Auzentech have been working on a way to pass video (or audio) over the PCIe bus instead of an external cable. This feature doesn't appear to work on any NVIDIA chipsets today, but it may at some point in the future (or with a future NVIDIA chipset).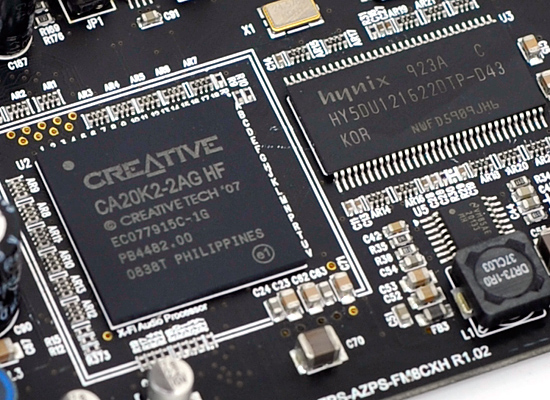 The heart of the X-Fi HTHD is Creative Labs' X-Fi audio processor. It's most definitely overkill for what we're using the card for, but you've gotta justify that pricetag somehow.