Power Consumption
Comparing power between these systems is a difficult task since none of them use the same power supply. The ASRock and Zotac systems use their own external DC power supplies, while the ASUS relies on our standard testbed ATX PSU. The Zotac PSU is a 90W unit while ASRock uses a 65W adapter. The higher wattage Zotac PSU actually ends up being more efficient than the ASRock unit, drawing 23.8W at idle and 30.2W under load. The ASRock system draws nearly as much at idle as the Zotac does under load, but both are well under 40W.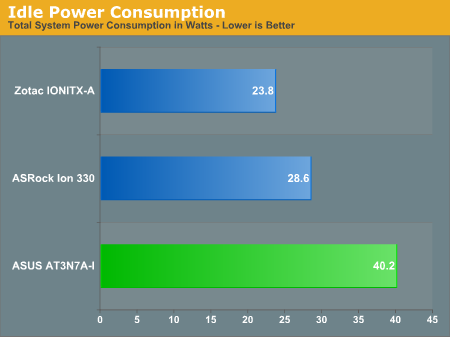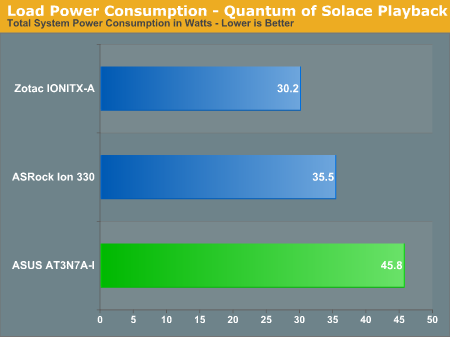 Since we're stuck using a traditional desktop PSU, the ASUS board draws significantly more power. Even when we went down to a 300W unit we still saw power consumption above 40W. Without any specific low wattage mini-ITX PSUs on hand, this was the best we could muster.
Technically Zotac wins here as well, although things could change if we had a very efficient low wattage mini-ITX PSU.