Our first thought was to test Hybrid CrossFire for our discrete card option. However, the 785G only supports the HD3450/HD3470 video cards and we would not waste our money on either solution for this platform. The good news is that certain models in the upcoming Evergreen DX11 GPU series from AMD will work in Hybrid CrossFire mode on this chipset.
In the meantime, we installed our HD 4770 video card to see what spending an additional $100 would net for the budget gamer. We set our resolution to 1680x1050, enabled High Quality settings, and 2xAA where applicable. Our results surprised us, as either platform would make for an ideal budget gaming system. The Intel G41 system consistently lead the 785G platform, but the actual gaming experience was identical between the two systems.
Left 4 Dead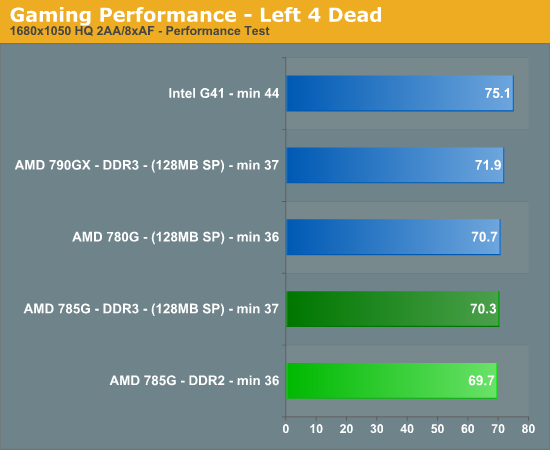 Company of Heroes: Tales of Valor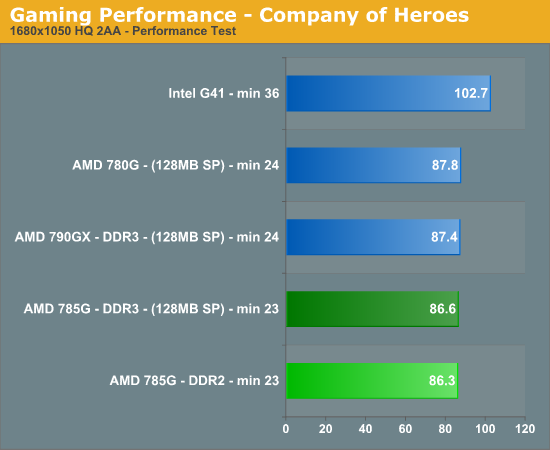 Warhammer 40K: Dawn of War II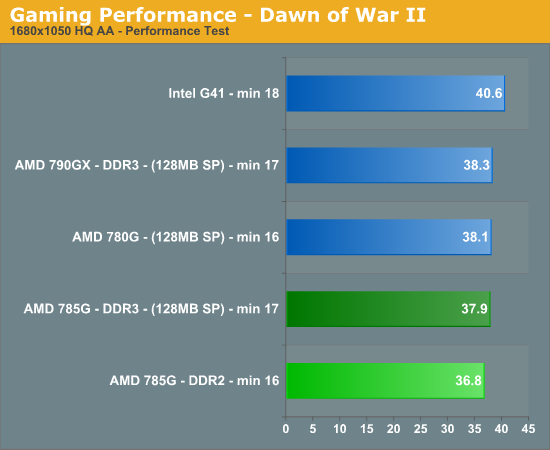 Tom Clancy's H.A.W.X.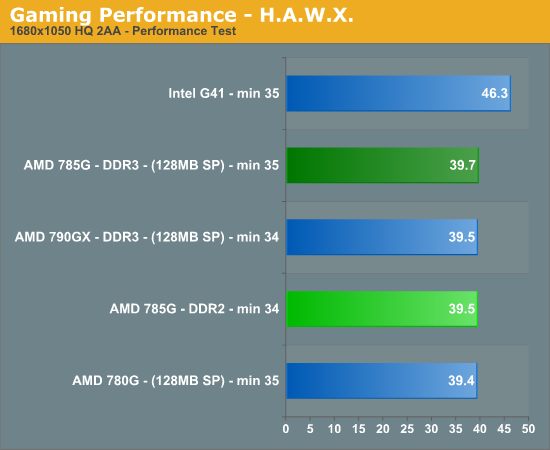 The Sims3