SYSMark 2007 Performance
Our journey starts with SYSMark 2007, the only all-encompassing performance suite in our review today. The idea here is simple: one benchmark to indicate the overall performance of your machine.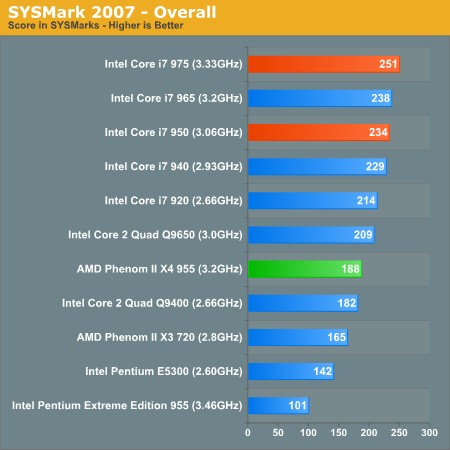 Given that this is just a normal speed bump, expect to see fairly predictable results. The Core i7 975 Extreme is the new king of the hill. A good 34% faster than AMD's fastest and around 2.5x the speed of one of Intel's fastest dual-core Pentium 4 processors.