Oooh, people like it. I must admit that Zotac did an excellent job on the world's first mini-ITX Atom/Ion motherboard. The product is interesting enough to warrant a follow-up, answering some of your questions that I didn't address in the original review.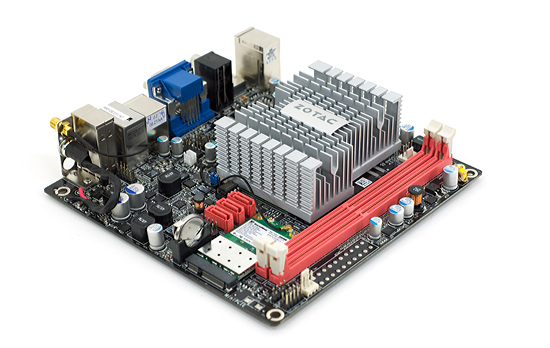 Wake on USB: Flaky at Best
The first question you all asked was whether or not the Zotac Ion board properly supports Wake on USB. When the Zotac board goes into a sleep state can it be "woken up" by hitting a key on a USB keyboard, moving a USB mouse or even using a media center remote control?
Unfortunately the answer appears to be: no, at least not reliably.
I configured Windows Vista to put the system to sleep after one minute and then tried to wake it up. With a Dell USB keyboard and Logitech G5 USB mouse hooked directly up to the Zotac board, neither could pull the machine out of its sleep state. However, if I use the keyboard and mouse through my iogear KVM then the mouse will wake the machine up. The keyboard won't wake it up at all. Your best bet is to tell the machine to never go to sleep. Drawing less than 25W at idle, it's not the worst thing in the world, but I'd still rather Zotac made it work properly.
I contacted Zotac about the issue but have yet to hear a response. It turns out that the same problem exists on Zotac's LGA-775 GeForce 9300 board so I don't have high hopes for a quick fix at this point. I'll keep pushing from my end to see if we can get somewhere with it.