3dsmax 9 - SPECapc 3dsmax CPU Rendering Test
Today's desktop processors are more than fast enough to do professional level 3D rendering at home. To look at performance under 3dsmax we ran the SPECapc 3dsmax 8 benchmark (only the CPU rendering tests) under 3dsmax 9 SP1. The results reported are the rendering composite scores: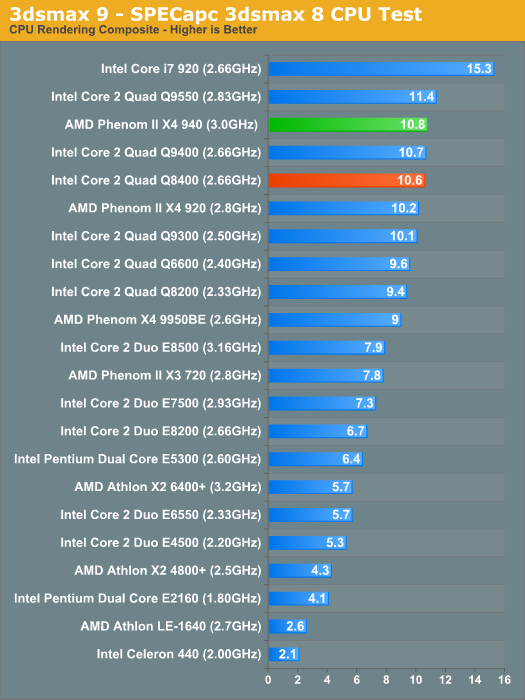 Once more we have a situation where the Q8400 and Phenom II 940 are similar in performance, with AMD holding onto a negligible 2% advantage.

Cinebench R10
Created by the Cinema 4D folks we have Cinebench, a popular 3D rendering benchmark that gives us both single and multi-threaded 3D rendering results.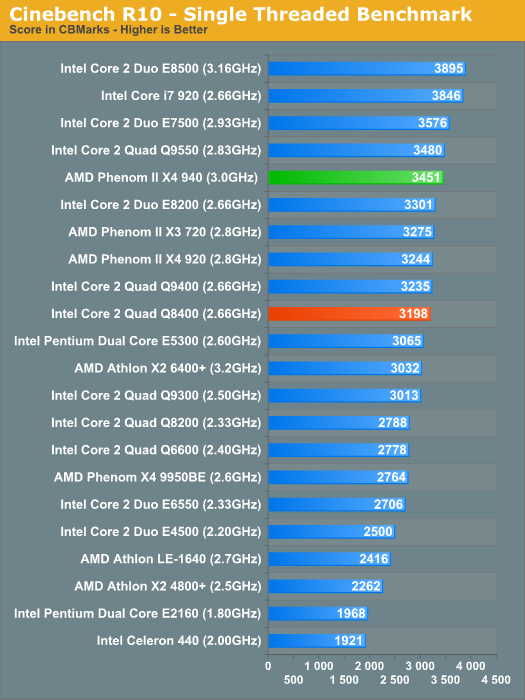 There's no questioning the Cinebench results, this is one of those areas where the Phenom II is just plain faster than the Q8400. The lead here is around 7%.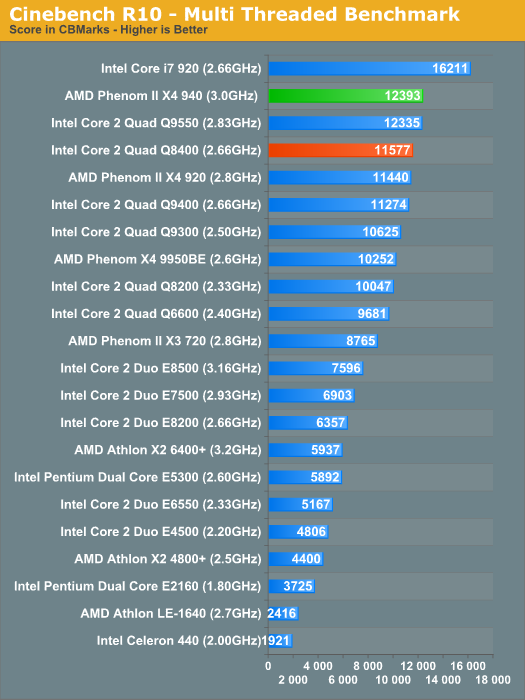 POV-Ray 3.73 beta 23 Ray Tracing Performance
POV-Ray is a popular, open-source raytracing application that also doubles as a great tool to measure CPU floating point performance.
I ran the SMP benchmark in beta 23 of POV-Ray 3.73. The numbers reported are the final score in pixels per second.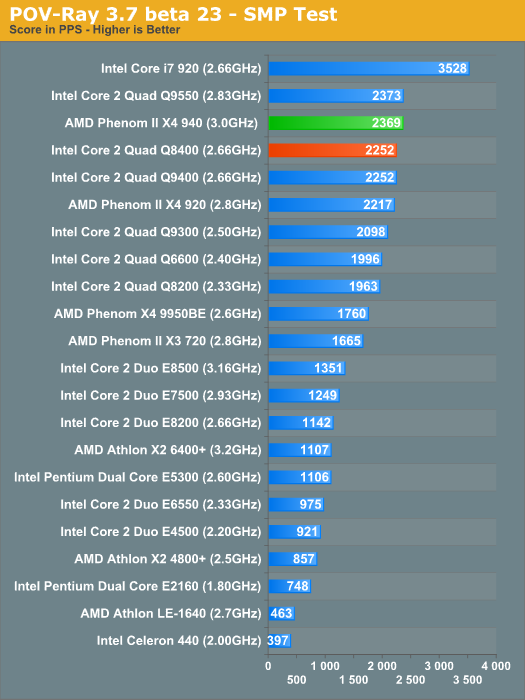 The trend continues in POV-ray, the Phenom II 940 holds onto a 5% performance advantage over the Q8400 here.
Blender 2.48a
Blender is an open source 3D modeling application. Our benchmark here simply times how long it takes to render a character that comes with the application.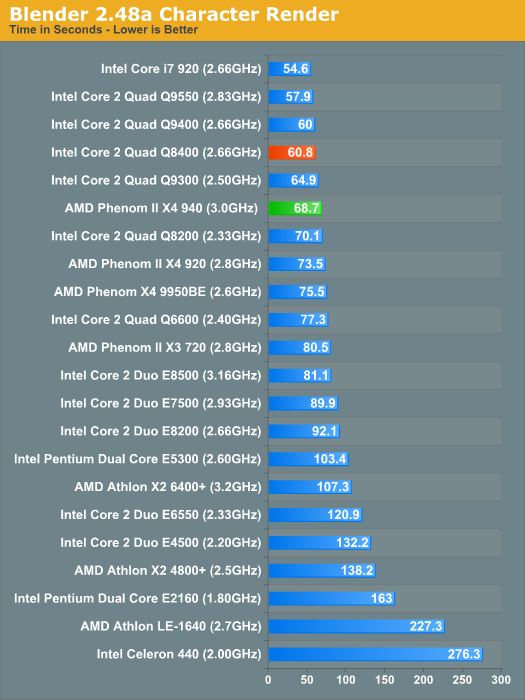 The more your application is optimized for Intel's architecture however, the faster the tables can turn. Performance in Blender is dominated by the Q8400.