Core 2 Quad Q9400 vs. Q8400: An Extra $30 buys you 6%
I hope you guys like these charts, but what I'm showing here is at a glance how much faster the Q9400 is than the Q8400. The results are fairly telling; in 3D rendering and video encoding, the extra cache doesn't really matter. In games, it's responsible for a 2 - 7% performance increase. The Excel Monte Carlo simulation and our WinRAR test however both show significant gains. If you average out all of the applications where there is a performance gain, the Q9400 manages a 6% advantage over the Q8400. The SYSMark 2007 results pretty much echo that.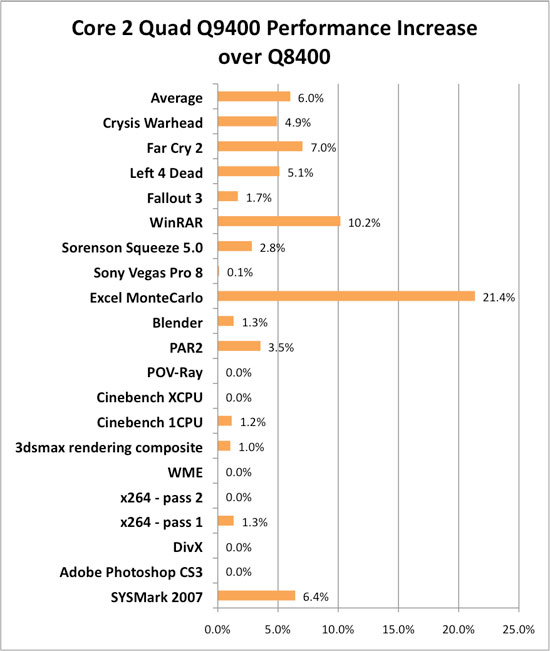 The price difference between the Q9400 and the Q8400 is $30. That $30 will buy you an extra 6%. With the Q9400 already faster than the Q8400, the Phenom II X4 940 shouldn't have a problem competing against the Q8400.