Fallout 3 Performance
Bethesda's latest game uses an updated version of the Gamebryo engine (Oblivion). This benchmark takes place immediately outside Vault 101. The character walks away from the vault through the Springvale ruins. The benchmark is measured manually using FRAPS.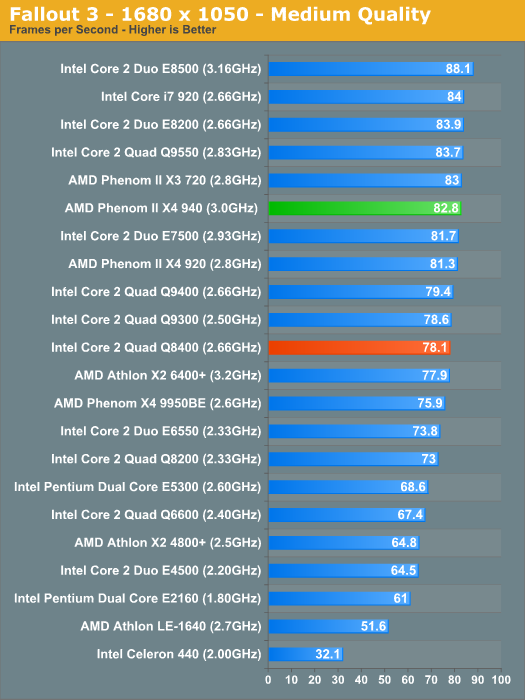 Gaming performance is also a strength of the Phenom II X4 940, it's anywhere from 4 - 10% faster than the Q8400 with the exception of Far Cry 2 where the Q8400 has a 6% advantage.

Left 4 Dead Performance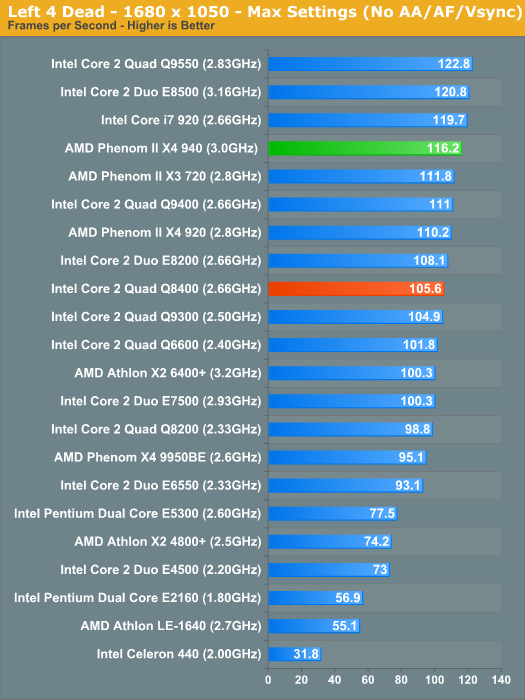 FarCry 2 Multithreaded Game Performance
FarCry 2 ships with the most impressive benchmark tool we've ever seen in a PC game. Part of this is due to the fact that Ubisoft actually tapped a number of hardware sites (AnandTech included) from around the world to aid in the planning for the benchmark.
For our purposes we ran the CPU benchmark included in the latest patch: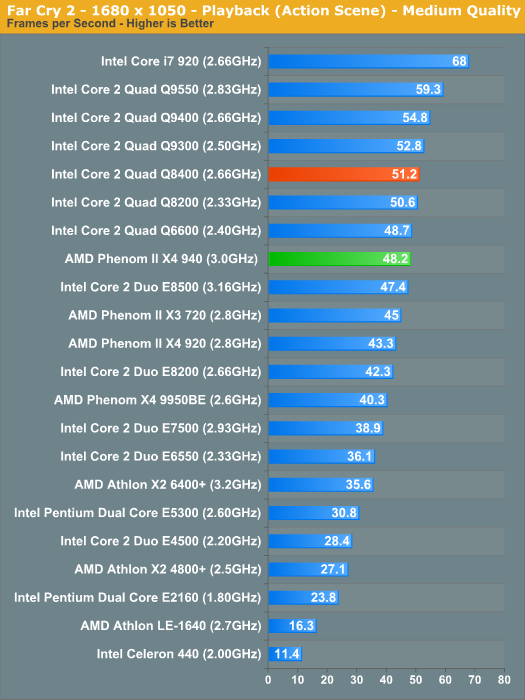 Crysis Warhead Performance