SYSMark 2007 Performance
Our journey starts with SYSMark 2007, the only all-encompassing performance suite in our review today. The idea here is simple: one benchmark to indicate the overall performance of your machine.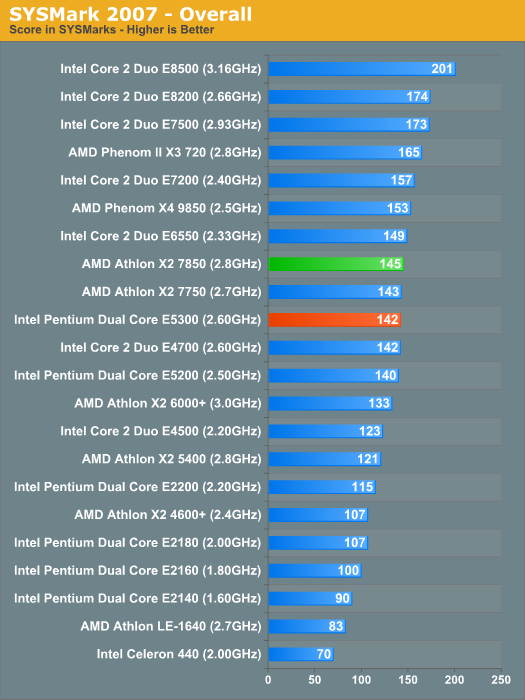 The SYSMark results show that we're in for a close race. The overall score has the 7850 in the lead by 3 points but that's about a 2% advantage over the E5300 - most definitely within the benchmark's margin of error.
In the individual suites the Athlon X2 and Pentium trade blows with AMD pulling ahead in E-Learning and Productivity while Intel holds the lead in Video Creation and 3D rendering tests. The first results are basically a wash, regardless of which chip you get you'll see virtually equal performance.