Painfully Backwards Compatible
AMD's big selling point of its Socket-AM3 processors is that they can still be used in Socket-AM2+ motherboards. In other words, you can use them in DDR3 or DDR2 motherboards. There's a catch - the Phenom II X4 955 needs a BIOS update to work properly. And guess what? Not all motherboards have that BIOS support yet.
It's not a major change but the fact of the matter is that AMD and its board partners have not done the work necessary to enable support across the board at launch. That means that if you have a Socket-AM2+ board, you may not be able to run the Phenom II X4 955 just yet.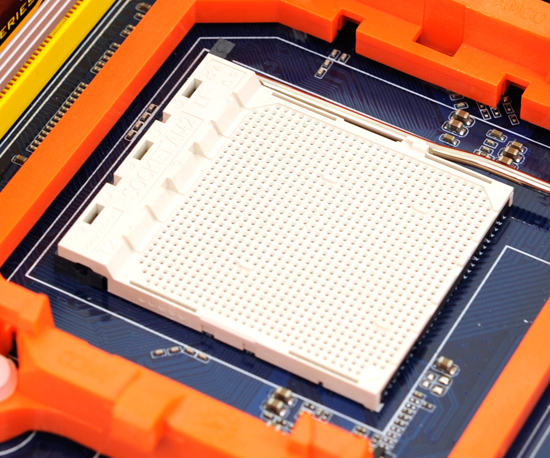 Socket-AM2+
I ran into this problem with my AM2+ testbed. For the past couple of AMD reviews I've used MSI's DKA790GX Platinum, a 790GX based motherboard. AMD actually sent me the board with my first Phenom II X4 940. Unfortunately it doesn't have an updated BIOS, so the 955 only runs at 800MHz and won't POST at 3.2GHz. Great.
The following AM2+ boards currently have support for the 955:
| | | | |
| --- | --- | --- | --- |
| Motherboard | Socket | Chipset | BIOS Version |
| ASUS M3A79-T Deluxe | AM2+ | AMD 790FX | 20090330 0803 |
| DFI Lanparty DK 790FXB-M2RSH | AM2+ | AMD 790FX | 200900327* |
| ASUS M3A 78-T | AM2+ | AMD 790GX | 20090401 0903 |
| Gigabyte MA790GP-DS4H | AM2+ | AMD 790GX | 20090407 F4* |
*These boards still have some known issues with the Phenom II X4 955
And more are coming. AMD suggests that you look at its Motherboard Compatibility page before you pull the trigger if you're looking to put one of these chips into an older board.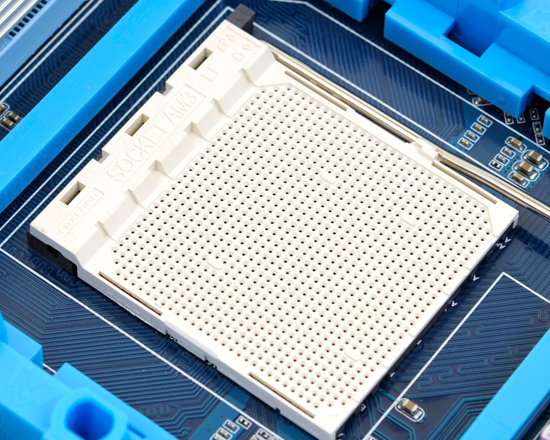 Socket-AM3
Even Socket-AM3 boards will need a BIOS update but those seem a bit more ready to go. Unfortunately because of all of this board switching, some of my 955 numbers aren't exactly comparable to my older 940 numbers. I'm using different motherboards (Socket-AM3 vs. AM2+) and different memory (DDR3-1333 vs. DDR2-1066). The numbers are close enough, but there were a couple of situations where performance scaled more than it should have or went negative.
Overall it's not a huge deal but it's frustrating for anyone looking to save money and upgrade to the 955 but using an older motherboard.