Fallout 3 Game Performance
Bethesda's latest game uses an updated version of the Gamebryo engine (Oblivion). This benchmark takes place immediately outside Vault 101. The character walks away from the vault through the Springvale ruins. The benchmark is measured manually using FRAPS.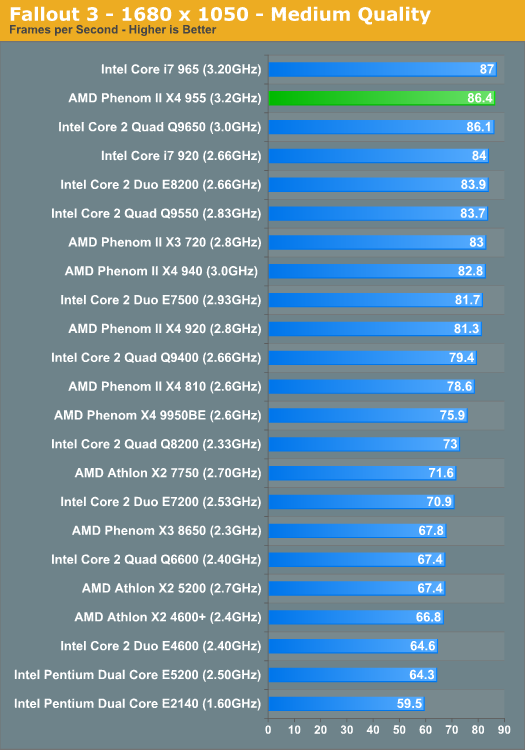 Gaming performance is a particularly strong suit of the Phenom II processor, here it is actually faster than the i7-920 although not by a noticeable margin.
Left 4 Dead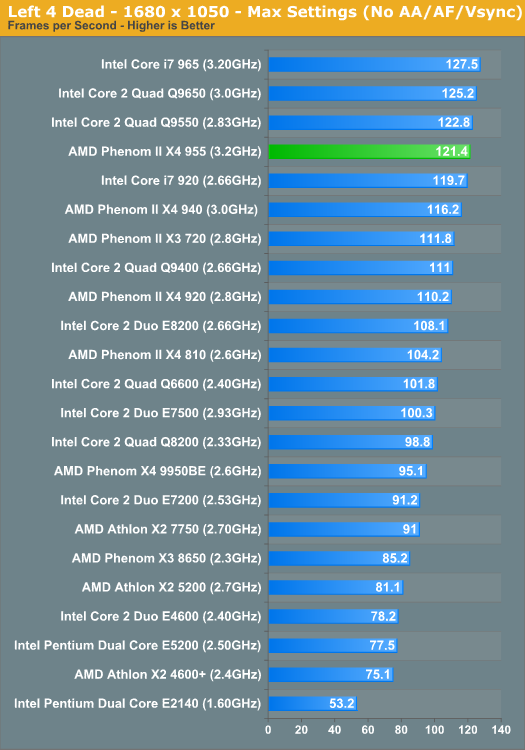 FarCry 2 Multithreaded Game Performance
FarCry 2 ships with the most impressive benchmark tool we've ever seen in a PC game. Part of this is due to the fact that Ubisoft actually tapped a number of hardware sites (AnandTech included) from around the world to aid in the planning for the benchmark.
For our purposes we ran the CPU benchmark included in the latest patch: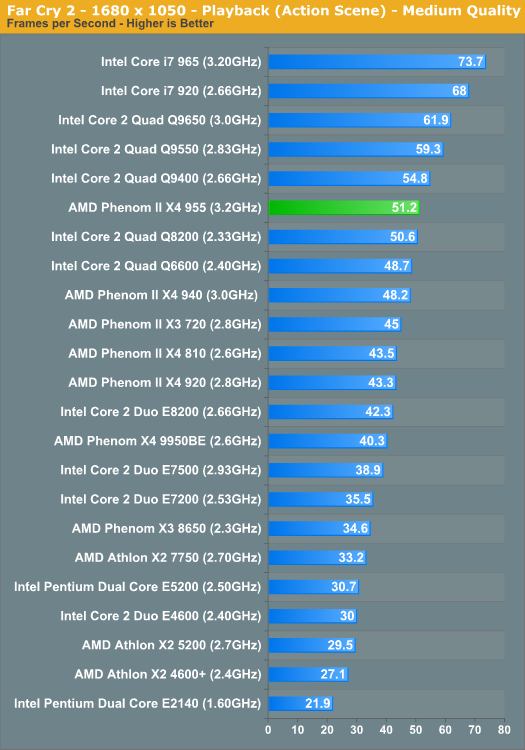 The Far Cry 2 engine appears to put a greater focus on threading, which may prove to be the case with future titles as well - the end result is the i7s do quite well and the Phenom II actually falls behind the Q9400.
Crysis Warhead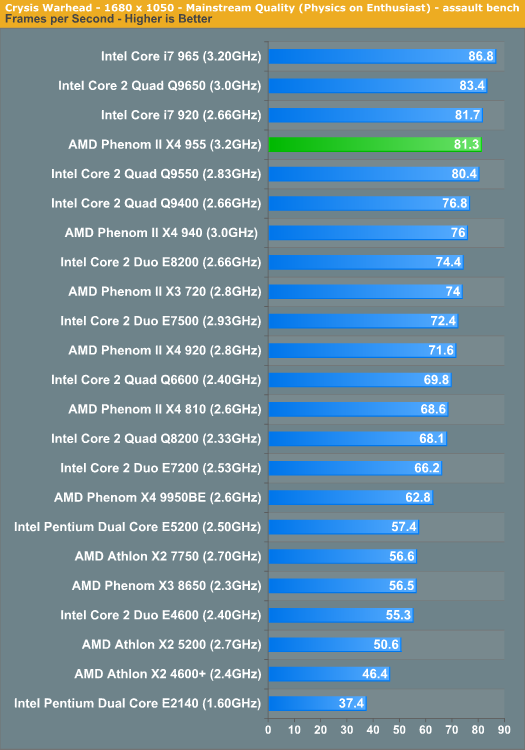 The 955 just edges out the Q9550 under Crysis Warhead. The i7 continues to lead in performance.