Exterior
Our last system from iBUYPOWER was simply shipped in the case box, without any identifying logos of any kind. We're pleased to see that they've fixed that with a nicely branded shipping box.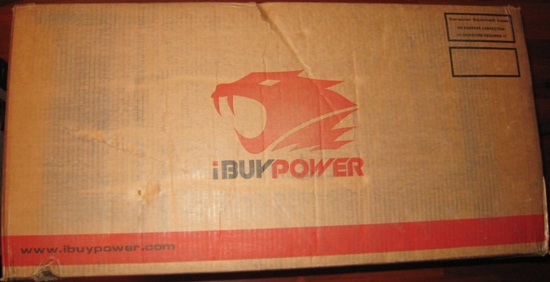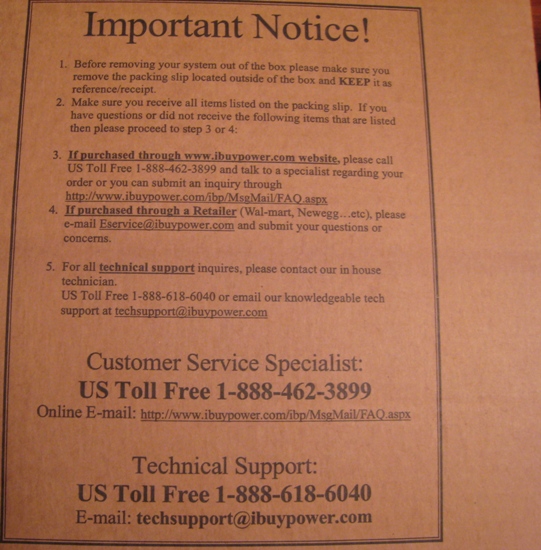 Prominent Tech Support info; we love that.
There are no handles on this box either. We're not sure why they're so hard to come by, but it wasn't that cumbersome.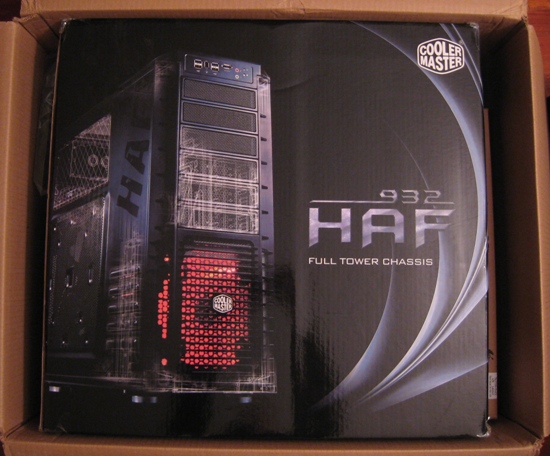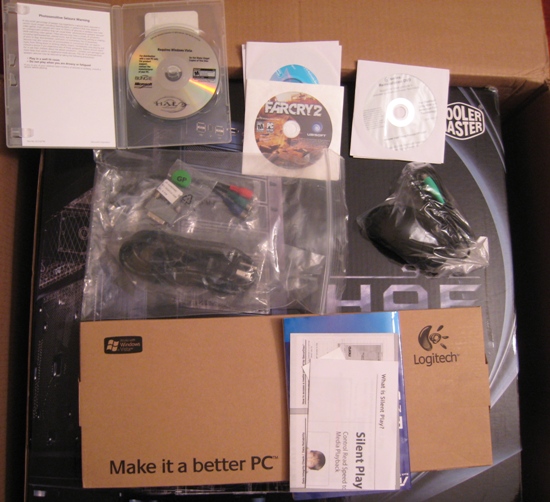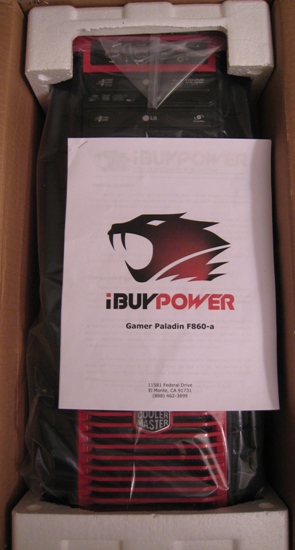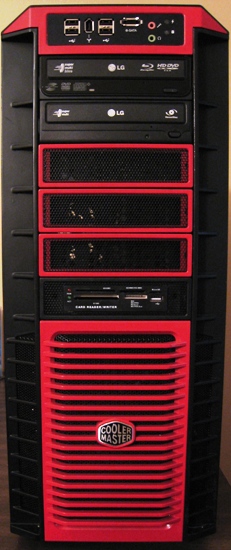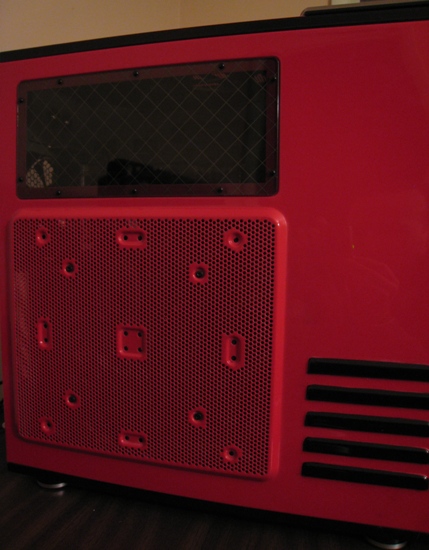 Yup - that's a huge fan on there.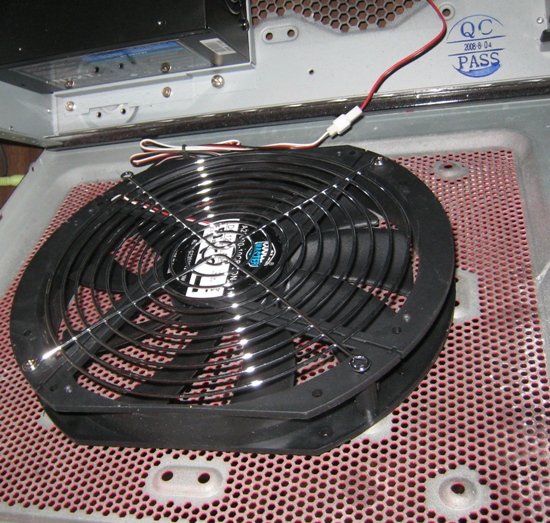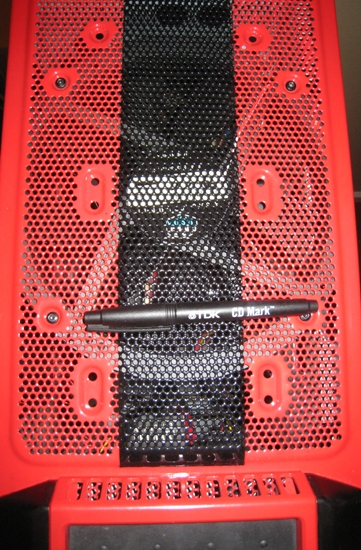 And another one on the top.
As always, the look of a case is a very subjective judgment, and while the HAF 932 is definitely large, we think it looks pretty decent. There is no identifying "iBUYPOWER" logo anywhere, just the Cooler Master badge, so if you are one of those car owners that removes all of the dealer logos and hangs your Audi badge in your bedroom, this one may be right for you.