OCZ Tries Again with the Vertex
This is Ryan Petersen: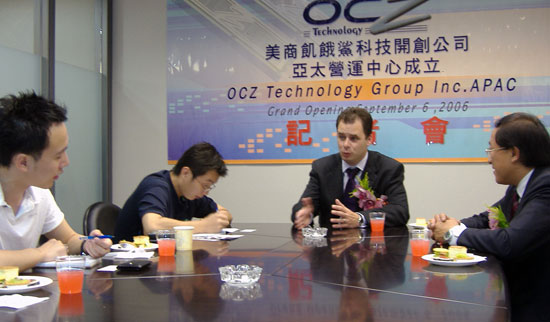 He's the CEO of OCZ Technology. He wasn't too happy after my Intel X25-M SSD review.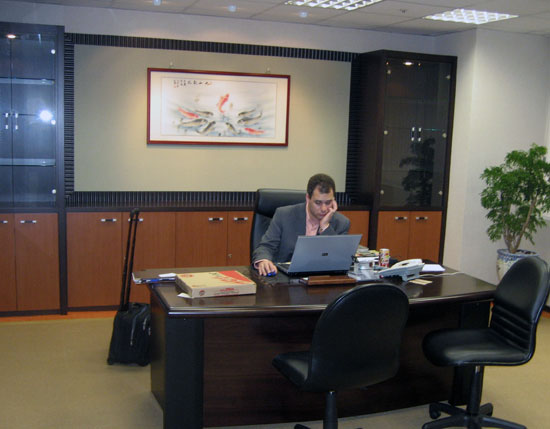 Although that review was about the X25-M, it addressed a major shortcoming with a number of other SSDs in the market - the most popular at the time being OCZ's Core line.
The problem with the Core line was that although they were competitively priced, they had a major performance issue: small file write latency. The problem manifested itself in system-wide stuttering during disk intensive multitasking. It wouldn't take a lot to make those drives stutter, and until that article went live, everyone assumed that the problem was Windows, the disk controller, or something else.
I placed the blame on the drives and Ryan wasn't all too happy.
We argued. A lot. He claimed it was unfair that I was comparing the Core series to Intel's far more expensive X25-M; I argued that the user experience offered by his drives was inferior to that of a regular hard drive. We never really saw eye to eye on SSDs after that article.
Ryan told me the problem was a lack of cache, and that they'd have a future version of their SSD with a large off-chip DRAM cache. Ryan did not want to send me any more SSDs that didn't have a cache on them. It wasn't just OCZ, we had difficulty getting JMicron based SSDs from most manufacturers after that article. Manufacturers were pissed.
I offered to look at any new SSDs they had coming, regardless of who made the controller. But I made one thing very clear - I did not believe that the JMicron based drives were fit for sale. I felt that they were hurting the image of SSDs in the market and doing more harm than good. Ask any of the major players in the flash and OS industries and you'll hear the same complaint. We need good SSDs in the market, not a mixture of great ones and bad ones.
In early December I got word from OCZ that their first drive with a DRAM cache was nearing final production. The controller was from a Korean company called Indilinx, with a number of ex-Samsung engineers. JMicron was out for this product, they didn't have a suitable controller - the JMF602B was it. I won't draw too much attention to the fact that if the JMF602B drives were indeed fine then there would be no need to consider another controller manufacturer.
The Indilinx Barefoot controller would support up to 64MB of off-chip DRAM, but have no on-die cache. All user data would be buffered in this memory. Now 64MB is more than enough to handle anything being written to the drive, but the memory is also used for the ARM7 based processor for its work in dealing with wear leveling and flash block cleaning (removing invalid pages).
There's a key distinction here between the Barefoot and Intel's controller - the X25-M doesn't store any user data in its DRAM. Technically the Barefoot approach is no less prone to dataloss than a standard hard drive, but the Intel approach is a bit better. In the event of sudden power loss there's a chance that some of the data in the Barefoot's 64MB buffer could be lost before it's committed to flash.
The OCZ Vertex drive would have a more heavy duty controller, with an ARM processor and a large off-chip DRAM to improve performance. To top it all off, OCZ would sell it at a price much lower than Intel's X25-M. Could this finally be the affordable SSD we've been looking for?