Restoring Your Drive to Peak Performance
Based on my explanation there's one sure-fire way to make your drive fast again. Formatting/deleting everything on the drive won't work because those pages on the drive will remain full of data.
If you are doing a clean setup of your machine and want to restore your drive to its native state you'll have to perform a secure erase. Intel distributed a tool with the first X25-M review kits called HDD ERASE. This tool will take any SSD and free every last page on the drive. Obviously you'll lose all of your data but your drive will be super fast again!
In order for HDDERASE to work you need to have your SATA controller running in Legacy IDE mode, you can select this in your BIOS. Your drive will have to be connected to one of the first four SATA ports off of the controller.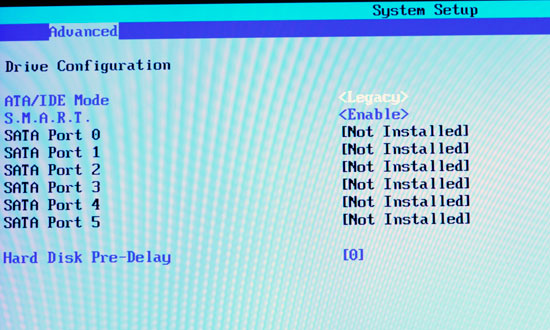 Boot to a command prompt (I just use a bootable DOS image on my USB stick) and run the executable. Answer its questions carefully and with honor.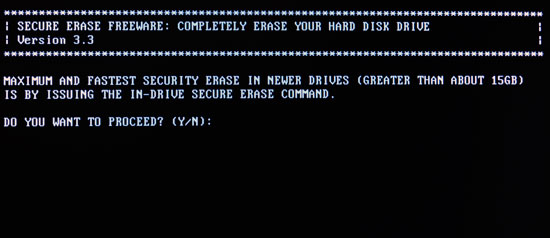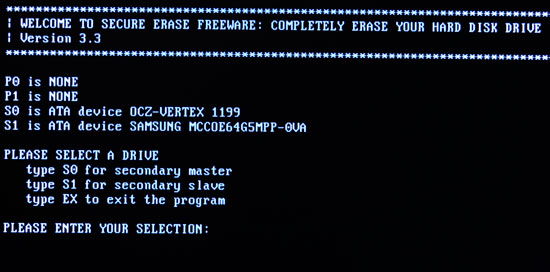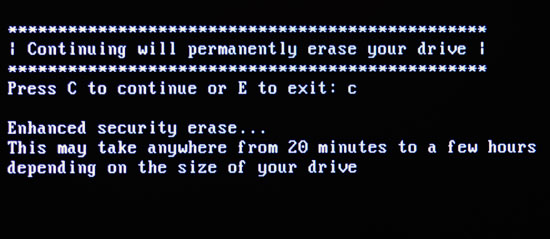 Tell it you would like to perform a secure erase (an extended one isn't necessary) and when it asks you if you wish to view LBA 0 you can say no. Reboot your machine (don't forget to set your SATA controller back to whatever mode you had it in before, e.g. RAID or AHCI), partition your drive and you're back in business.
On a good SSD I don't believe there's a need to secure erase periodically, but whenever you format or re-image your drive, I'd recommend a secure erase since you're killing all of your data anyway.