The Wet Stuff
We used water-cooling for our 24/7 stability runs. This is the same configuration we used when testing the EVGA X58 SLI. Using our i7-920 CPU, we were determined to find the maximum Prime95 stable overclock achievable on both boards by using the 19x multiplier (for BCLK addicts) and later the 21x multiplier to find the limits in raw CPU frequency. It is not surprising that both boards managed to overclock pretty close to one another considering our cooling system. The main differences between the boards are when we installed three GTX 280 cards along with a 6GB (3x2GB) memory configuration.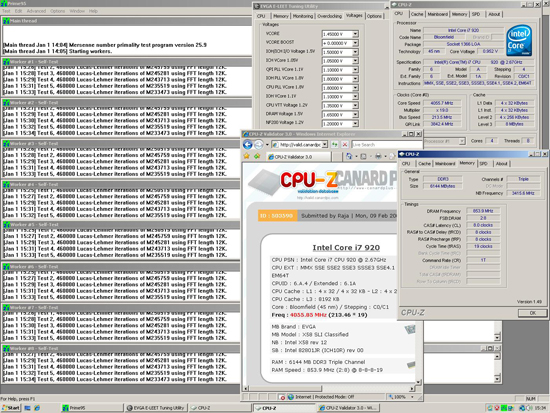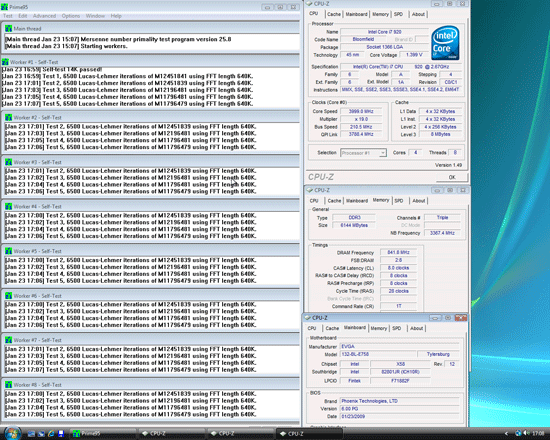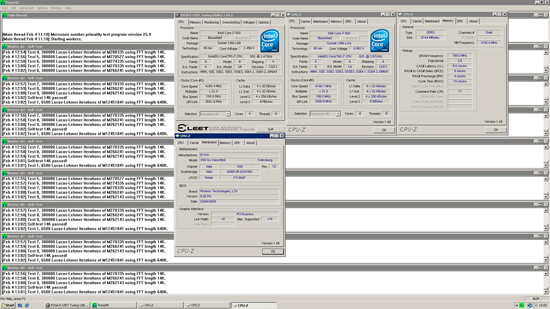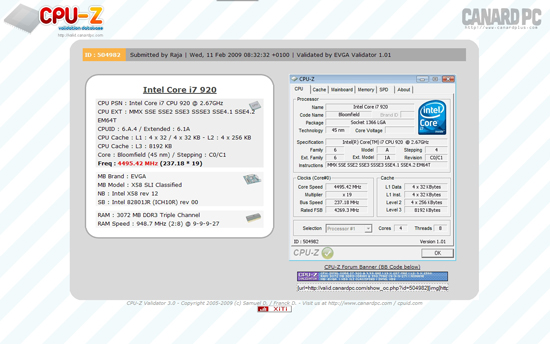 It's mostly academic, but the Classified pulls away by a small margin with 6GB of memory installed, although both boards will run 3x1GB at 215 BCLK. The EVGA X58 SLI board would not run any 8-thread CPU or 3D tests past 215 BCLK for us, while the Classified happily chugs along at 222 BCLK for 3DMark06 and 3DMark Vantage while retaining full stability in other applications. We could increase BCLK up to 227 for suicide runs in these particular benchmarks, but this would create stability problems in other programs.
The Cold Stuff
We used a test room with low ambient temperatures (16C) for the following benchmarks. We used water-cooling when the CPU was operating at 4.5GHz or below and Cascade cooling for benchmarks over this processor speed.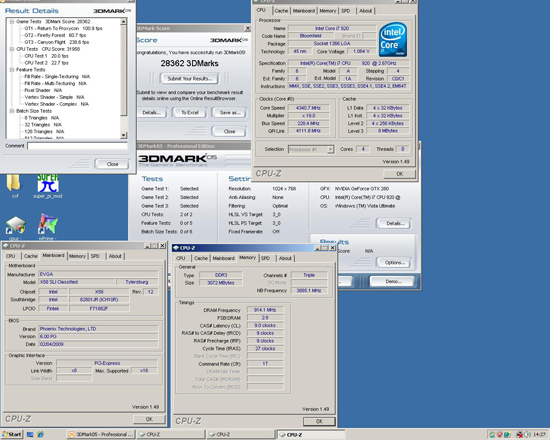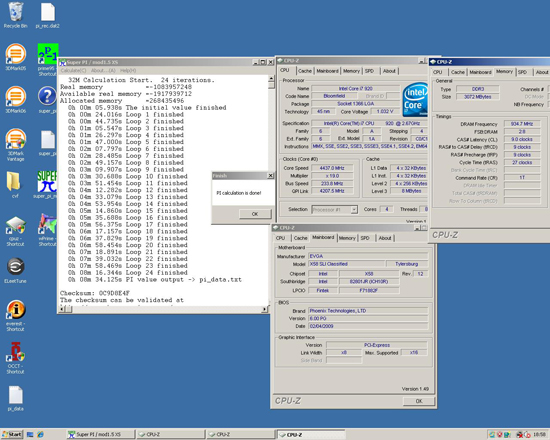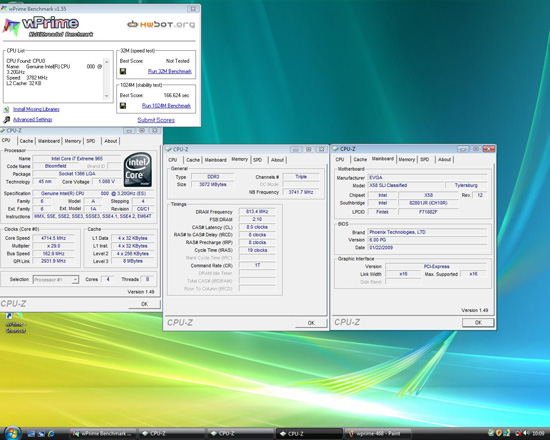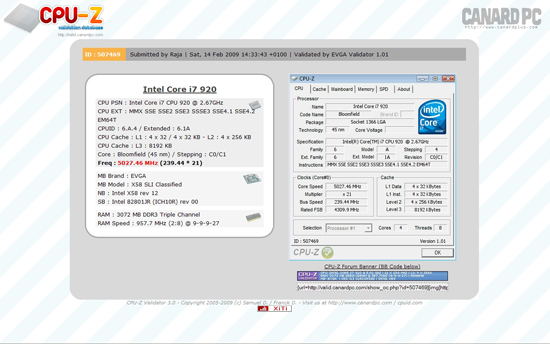 Conventional cooling methods will not show much gain in terms of how far you can push your CPU even with the X58 Classified board in your system. Thermal limitations of the Core i7 will surpass some of the benefits that the improved power circuitry of the Classified board will provide for overclocking users. What you will find is that the more robust nature of the X58 Classified becomes apparent when all slots are completely loaded in a heavily overclocked system.