Cooler Master Silent Pro 500W - Overview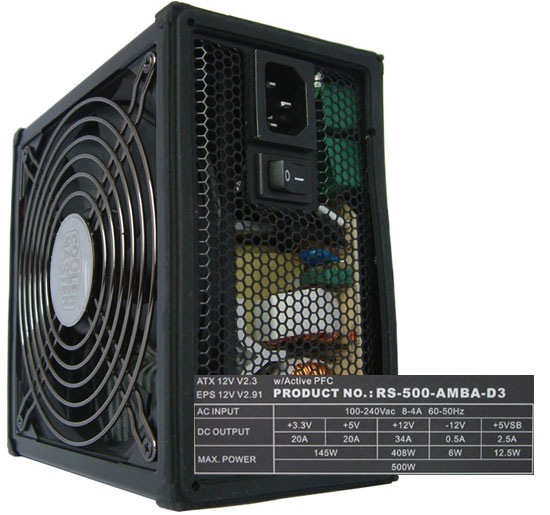 We already reviewed the Cooler Master Silent Pro 500W, but we felt it would be a good inclusion for this roundup. This is the third Enhance manufactured power supply, and it looks very similar to the BFG unit since it also uses a 140mm fan. The difference between the units is that Cooler Master provides a cable management system, so you can remove any extra peripheral or PCI-E cable harnesses. Cooler Master also places rubber frame around the front and rear of the PSU to isolate the power supply from the chassis and dampen noise. Of course, this is only slightly effective since you still have to use screws to secure the power supply to the chassis.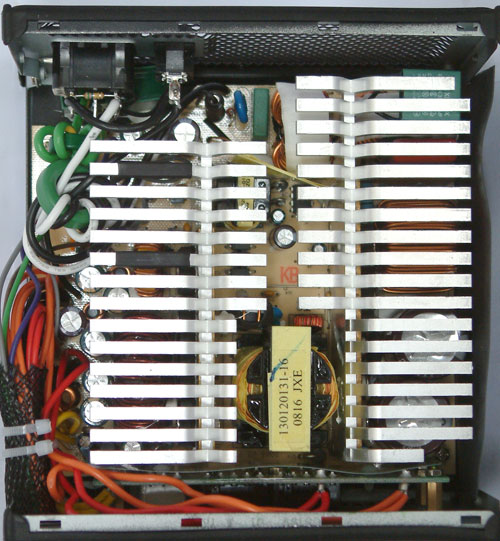 The Cooler Master Silent Pro look slightly different than the other Enhance units in this roundup. For one, the heatsinks are larger and there are thin copper plates between the components and the heatsinks (the color of the material actually looks more like brass and copper, but that's beside the point). There are also more components on the PCB, including two Mequon Chemi-Con capacitors in the primary instead of one. Once again, Su'scon and Teapo capacitors are used in the secondary.