Awards
We conclude yet another gigantic power supply roundup with our Editors' Choice awards.
Tagan's SuperRock delivered very stable voltage and low ripple on the 5V and 12V rails. The 3.3V rail has higher ripple but it's still within specifications. Acoustic noise is very low, and even at maximum load the SuperRock doesn't break 20 dB with an ambient temperature of 26°C. The 85% efficiency is pretty average these days, which is one of our few complaints, but the cable harnesses are good and users that want run a lot of components will appreciate the vast selection of SATA and Molex connectors. We are pleased to present Tagan with our Bronze Editors' Choice award.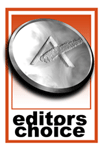 Our Silver Editors' Choice award goes to Arctic Cooling for their Fusion power supply. This is another very quiet power supply that still manages to deliver excellent cooling performance. The maximum efficiency is among the best in this roundup, reaching 88% efficiency at medium load and 85% efficiency at 20% load. We do have some minor complaints about the cables and connectors, but those are only really a concern if you don't run what would qualify as a "typical" computer (i.e. fewer than three hard drives). Voltage stability was great for a Seasonic built unit and ripple was within specifications. All of this is topped by an extremely attractive price of €54 or $64.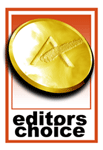 Last but certainly not least, the top power supply of our roundup today is the BFG LS-550. BFG delivered good performance in every aspect, with tight voltage regulation and ripple well within specifications. Efficiency was through the roof, with 86% efficiency at 20% load. It also generated the highest maximum efficiency of 88% on 230VAC and 86% on 120VAC. This isn't the quietest power supply, but it's not at all noisy -- few people would notice this PSU once it's installed within a PC case. You also get a reasonable number of connectors and good cable lengths. The excellent build quality and performance makes the US selling price of $70 a great deal; we can only hope that European users will soon be able to purchase this power supply as well. All of this makes the BFG LS-550 the winner of our Gold Editors' Choice award.