Comparison: ATX Cable Lengths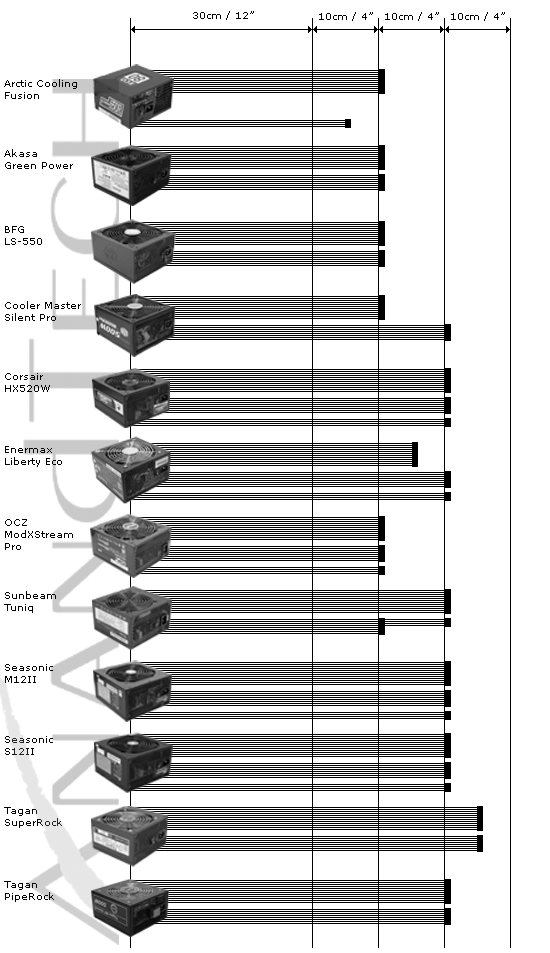 Looking at the charts, there's a large difference between the 500W-550W units in this roundup and the 300W-450W units in the last roundup. The cable lengths on these power supplies are mostly around 40 cm to 50 cm, and only the Tagan SuperRock provides an extra 5 cm.
Arctic Cooling has rather short ATX cable harnesses, with 35 cm on the 4-pin connector and 40 cm on the 24-pin ATX connector. Arctic Cooling is also the only company that didn't equip their unit with an 8-pin connector, which may limit its usefulness on higher and setups. All of the other power supplies include at the very least an 8-pin connector that can be split into a 4-pin connector if that's all you need.