OCZ ModXStream Pro OCZ500MXSP - Overview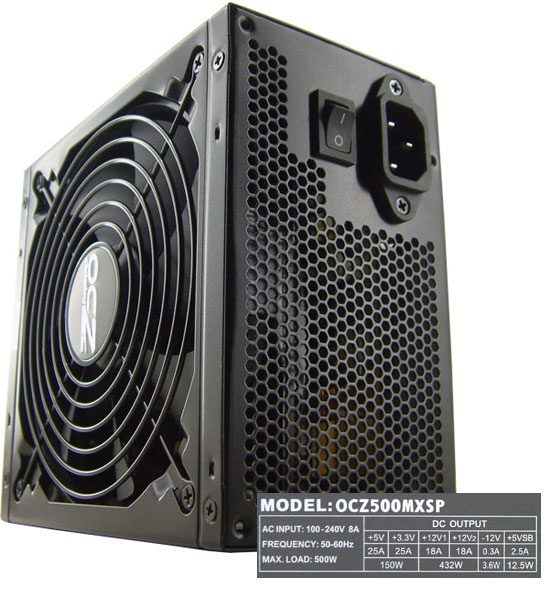 OCZ introduced the ModXStream Pro power supply series a while back, and like the Enermax Liberty Eco we reviewed the 400W model in the last roundup. The odd thing with OCZ is that the 400W unit is manufactured by CWT, whereas Sirtec makes the 500W and 600W units.
As you can guess by the name, the ModXStream Pro series features cable management, allowing you to detach extra harnesses. As usual, the 24-pin, 4-pin, and 8-pin ATX connectors are all permanently attached. This power supply looks quite good, and we expect a high quality interior as well even though Sirtec is not a leader in high-performance power supplies.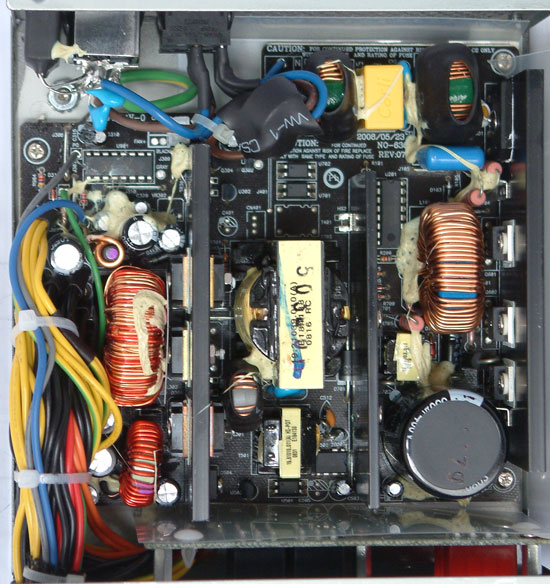 The design is reminiscent of other competing products, for example there are many similarities to FSP's Epsilon design. The heatsinks also look similar, consisting of three aluminum plates. We'll have to see what sort of cooling performance those plates can provide, but we don't expect much. The rest of the internal layout is pretty typical, with a minimal number of components in the transient filtering stage and TRec capacitors all over the PCB.