Fallout 3 Game Performance
Bethesda's latest game uses an updated version of the Gamebryo engine (Oblivion). This benchmark takes place immediately outside Vault 101. The character walks away from the vault through the Springvale ruins. The benchmark is measured manually using FRAPS.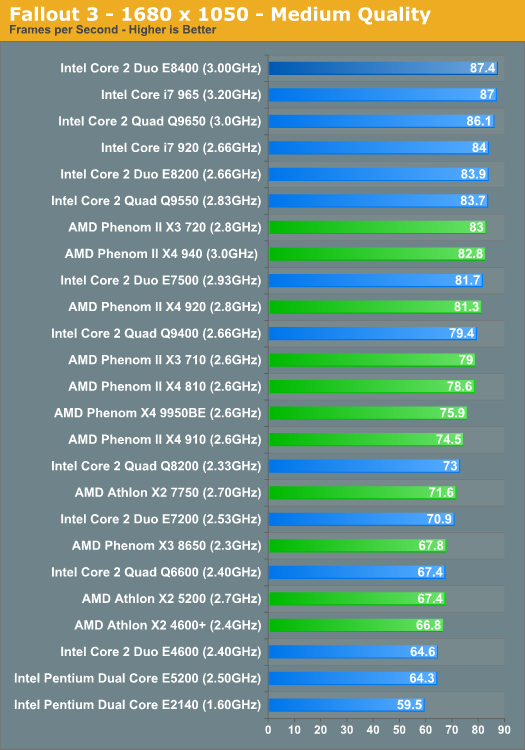 The Phenom II is finally a competitive gaming CPU, that's from top to bottom now.
Left 4 Dead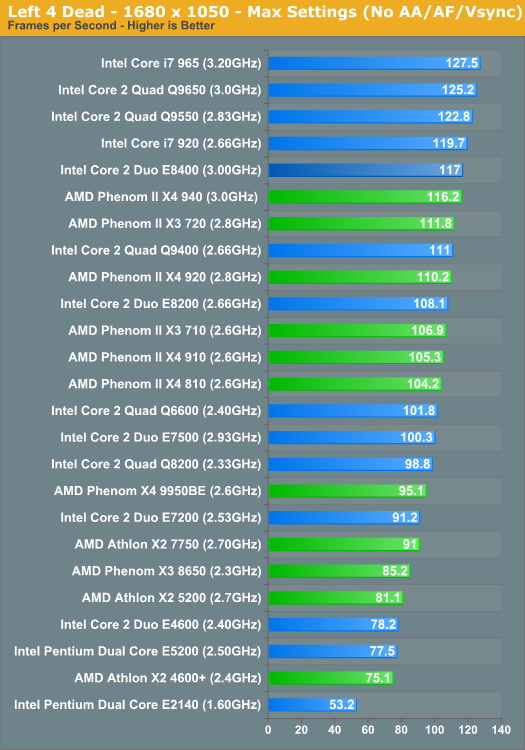 Left 4 Dead performance is also very competitive, AMD does quite well here.