3dsmax 9 - SPECapc 3dsmax CPU Rendering Test
Today's desktop processors are more than fast enough to do professional level 3D rendering at home. To look at performance under 3dsmax we ran the SPECapc 3dsmax 8 benchmark (only the CPU rendering tests) under 3dsmax 9 SP1. The results reported are the rendering composite scores: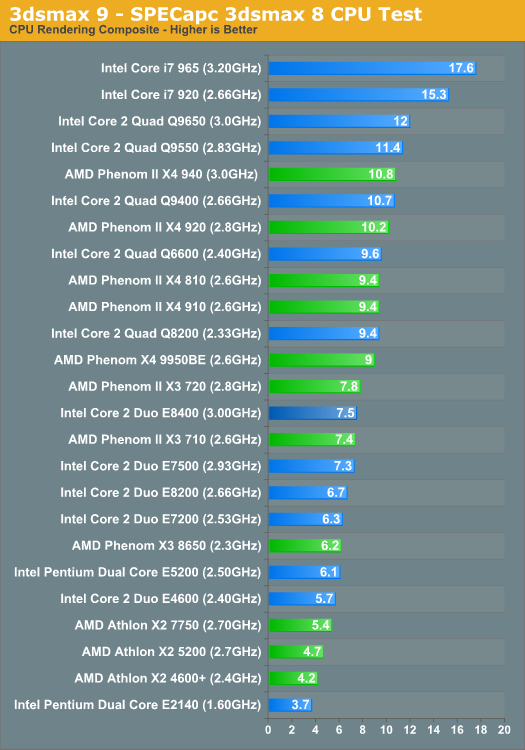 The Phenom II 900 and 800 series are once again competitive with the equivalent Intel offerings. Since we're dealing with a well threaded workload, the Phenom II X3 720 manages to inch ahead of its Core 2 Duo competitors.

Cinebench R10
Created by the Cinema 4D folks we have Cinebench, a popular 3D rendering benchmark that gives us both single and multi-threaded 3D rendering results.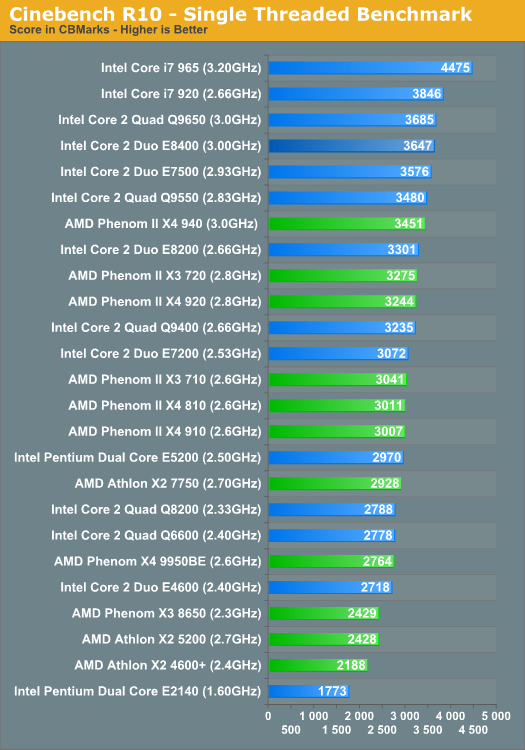 Taxing only a single core all you can rely on is frequency, hence the E7500 being at the top of the charts. But we are in the multi-core era, so let's look at the multi-threaded results: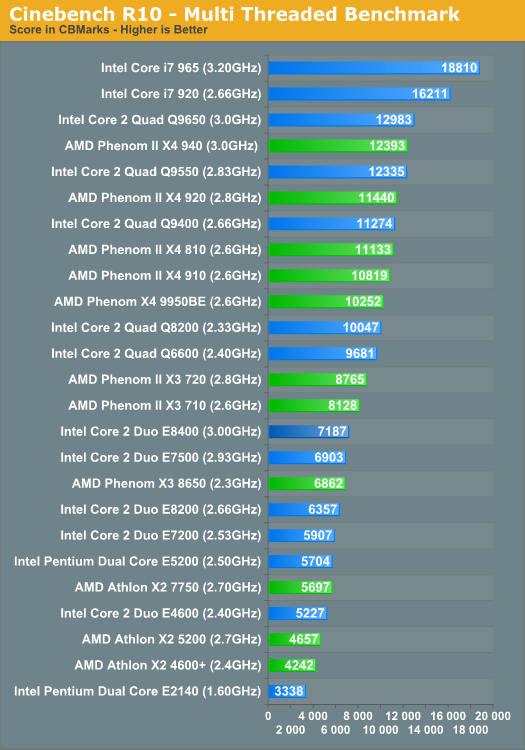 AMD does very well in the multi-threaded Cinebench test thanks to its architectu, only the fastest Core 2s and of course Core i7 are able to outperform the Phenom II. The triple core 720 has a clear advantage over its dual core competitors here.
POV-Ray 3.73 beta 23 Ray Tracing Performance
POV-Ray is a popular, open-source raytracing application that also doubles as a great tool to measure CPU floating point performance.
I ran the SMP benchmark in beta 23 of POV-Ray 3.73. The numbers reported are the final score in pixels per second.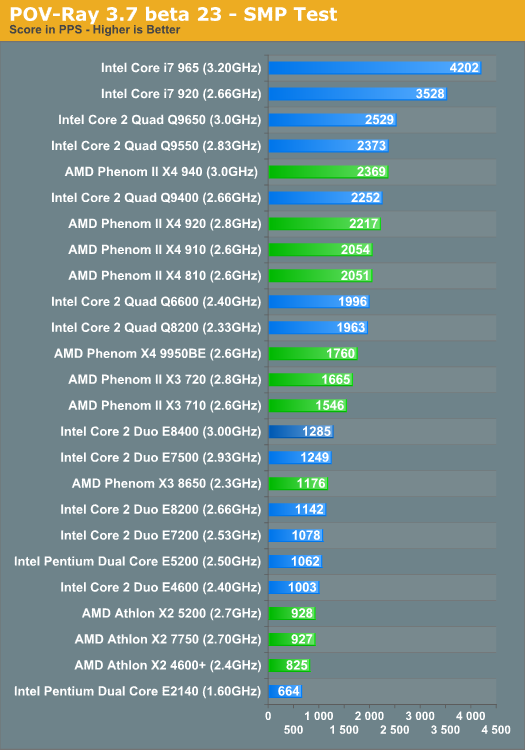 AMD continues to do quite well in POV-ray. The 900, 800 and 700 series are all competitive.
PAR2 Multithreaded Archive Recovery Performance
Par2 is an application used for reconstructing downloaded archives. It can generate parity data from a given archive and later use it to recover the archive
Chuchusoft took the source code of par2cmdline 0.4 and parallelized it using Intel's Threading Building Blocks 2.1. The result is a version of par2cmdline that can spawn multiple threads to repair par2 archives. For this test we took a 708MB archive, corrupted nearly 60MB of it, and used the multithreaded par2cmdline to recover it. The scores reported are the repair and recover time in seconds.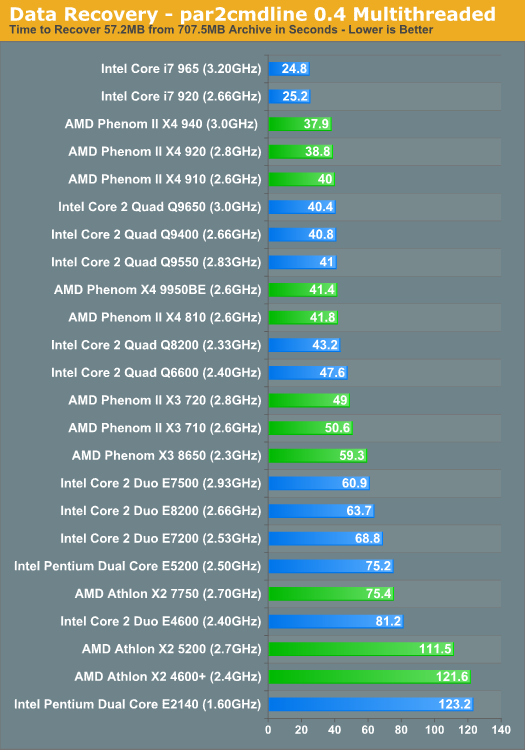 The more cores the merrier; AMD does very well in our par2 test, especially down at the X3 720 level. Nothing can touch the 8-threads of madness that is Core i7 however, but today we're talking about much lower price points.