SYSMark 2007 Performance
Our journey starts with SYSMark 2007, the only all-encompassing performance suite in our review today. The idea here is simple: one benchmark to indicate the overall performance of your machine.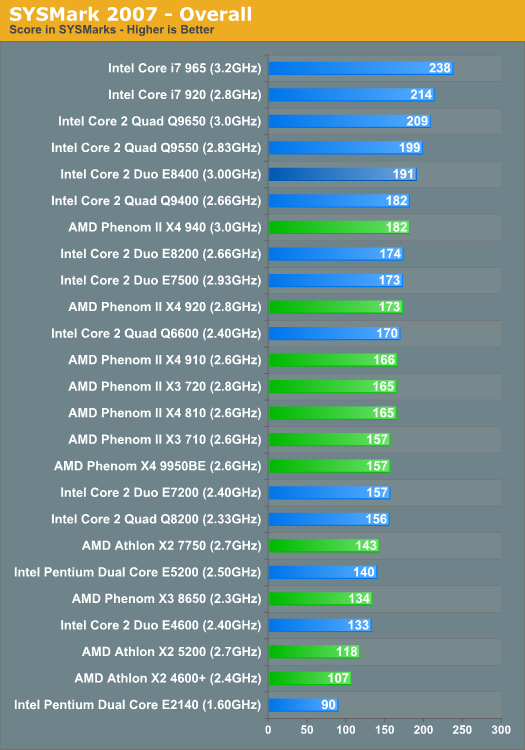 SYSMark is a great tool for showing off the fact that most applications are still not very well threaded and can't take advantage of more than two cores. Obviously if you're buying for the future then you'd want more cores, but today most users won't see a real benefit. The proof is in the pudding: look at the Phenom II X3 720 vs. the Phenom II X4 910 - the two offer identical performance. Sure the X4 910 has a larger L3 cache and the X3 720 has a faster clock speed, but the fourth core offers no real performance advantage.
Against to its Intel competition, the Phenom II X3 720 falls short of the Core 2 Duo E7500 and the E8400.