PAR2 Multithreaded Archive Recovery Performance
Par2 is an application used for reconstructing downloaded archives. It can generate parity data from a given archive and later use it to recover the archive
Chuchusoft took the source code of par2cmdline 0.4 and parallelized it using Intel's Threading Building Blocks 2.1. The result is a version of par2cmdline that can spawn multiple threads to repair par2 archives. For this test we took a 708MB archive, corrupted nearly 60MB of it, and used the multithreaded par2cmdline to recover it. The scores reported are the repair and recover time in seconds.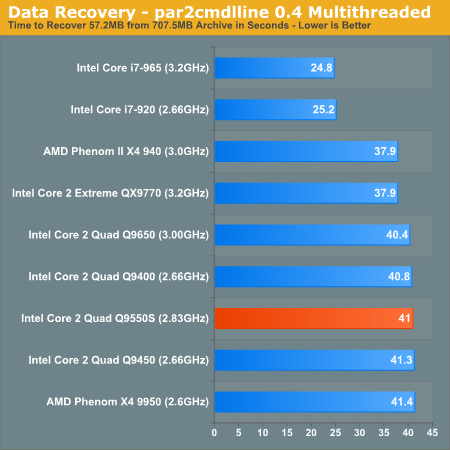 The multithreaded nature of this benchmark favors the Core i7 systems since they can work on more threads at the same time.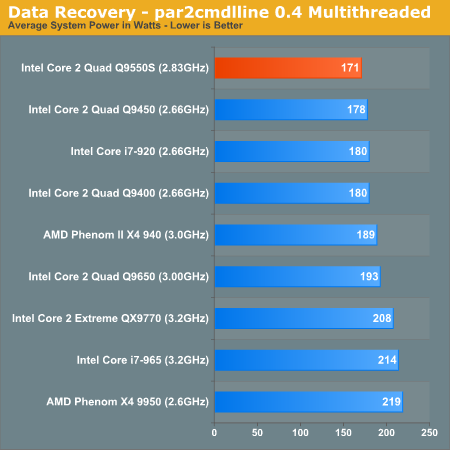 The Q9550S continues to hold the average power advantage.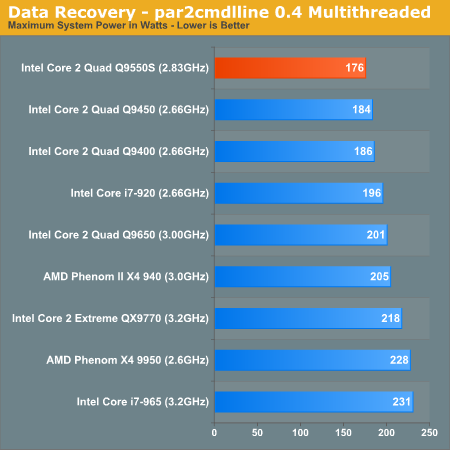 And it's the lowest power quad-core here when we look at peak power consumption as well.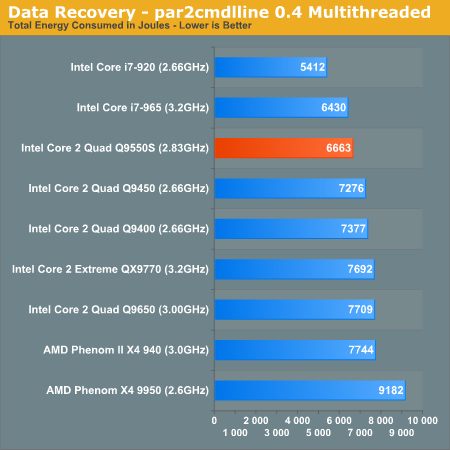 While the Q9550S is the most energy efficient of the quad-core Penryn based processors, the Core i7-920 is still more desirable from a performance per watt standpoint.