x264 HD Video Encoding Performance
Graysky's x264 HD test uses the publicly available x264 codec (open source alternative to H.264) to encode a 4Mbps 720p MPEG-2 source. The focus here is on quality rather than speed, thus the benchmark uses a 2-pass encode and reports the average frame rate in each pass.
I measured power and performance in the second pass of the benchmark since that's where the more CPU intensive work gets done.
First, we look at performance: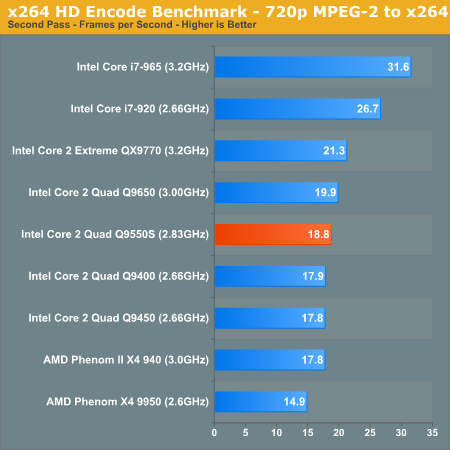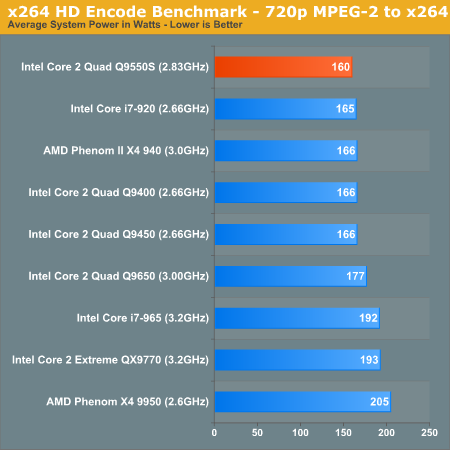 The Q9550S takes the cake with the lowest average power during the x264 encode, even slightly lower than the Q9400.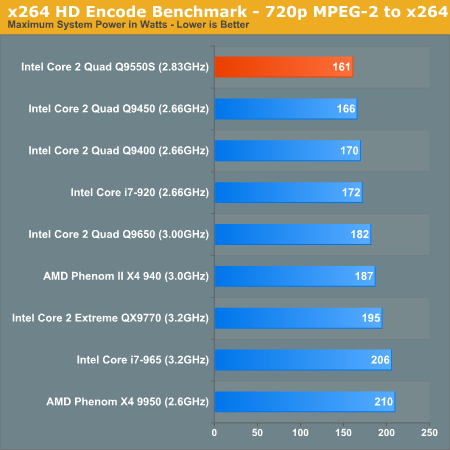 Peak power is also lowest on the Q9550S, note that it draws 11W less than the Core i7-920. But the thing to keep in mind is that, once more, the i7-920 is about 40% faster than the Q9550S.
Let's look at the total energy consumed by the system during the benchmark: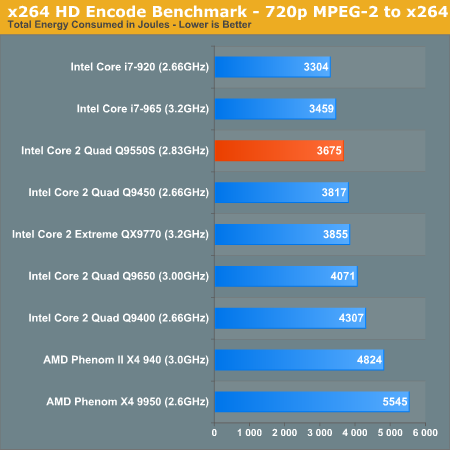 Once again, the two Core i7 platforms offer better energy efficiency than the new Q9550S. In fact, the Q9550S offers about the same energy efficiency as the rest of the Core 2 Quad lineup and AMD's new Phenom II X4 940. If you want energy efficiency, you actually want a Core i7.