Call of Duty: World at War Performance
Call of Duty 5 is pretty good looking, though we much prefer the previous title in the series as far as the gaming experience goes. This newly added test at AnandTech seems to favor NVIDIA hardware. We test a section near the beginning of the game with a straight line FRAPS run through in the woods.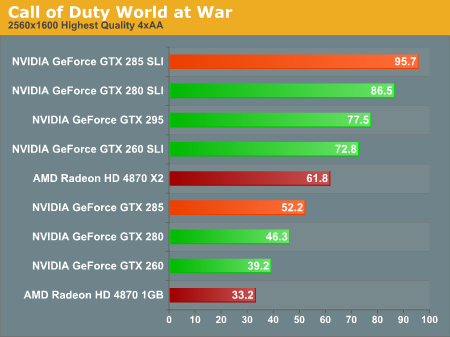 We see the GeForce GTX 285 come out way ahead of the Radeon 4870 1GB, but the 4870 X2 does best our newly released part by about 18% which is better than the 13% price premium paid for the fastest AMD single card over the GTX 285. As for the improvement the overclocked GTX 285 brings, it's more than 12% at 2560x1600 which is pretty good.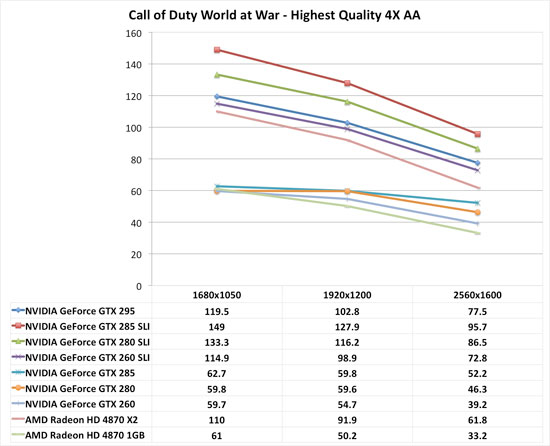 Click to Enlarge
Looking at the rest of the tests show a bit of a performance barrier near 60 FPS despite the fact that we set max fps to 1000 and disabled vsync everywhere we could. Framerates under 2560x1600 are fairly compressed with a little separation at 1920x1200 that still shows the NVIDIA advantage, but not as clearly.