BFG Gets Into the Gaming PC Market with Phobos
BFG showed off its Phobos gaming PCs at NVIDIA's booth: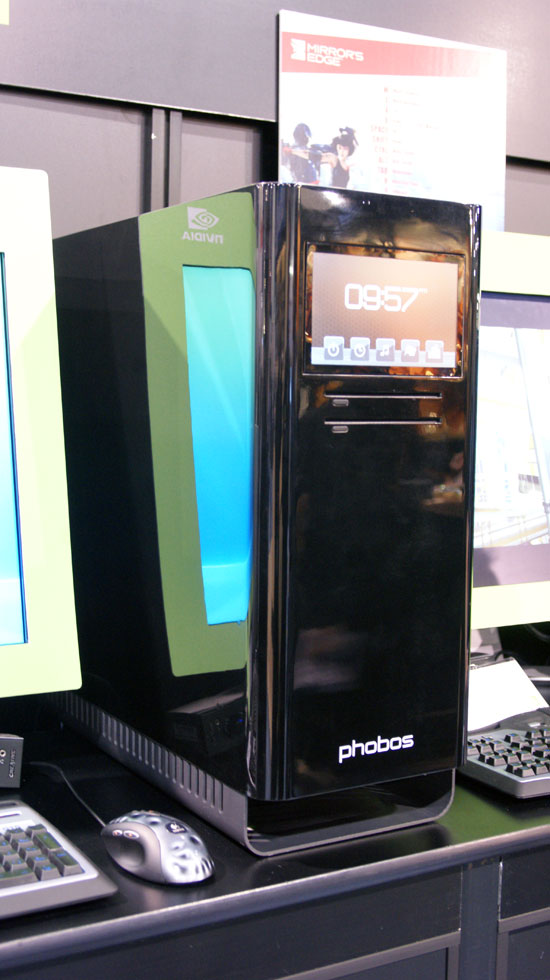 The chassis looked cool, two slot loading drive bays at the front, iPod dock at the top and a big touch screen LCD screen: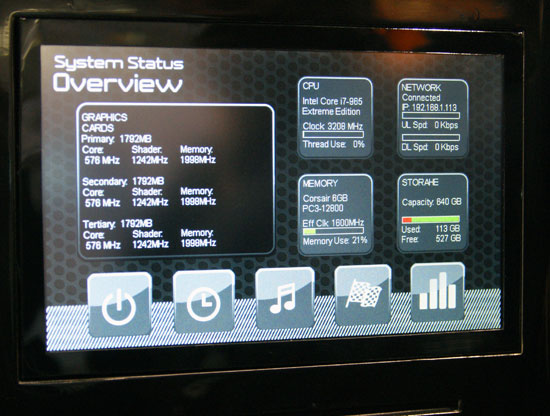 The LCD screen is powered by an ARM processor and has information about current temperatures, CPU/disk/memory utilization and you can even play music from it.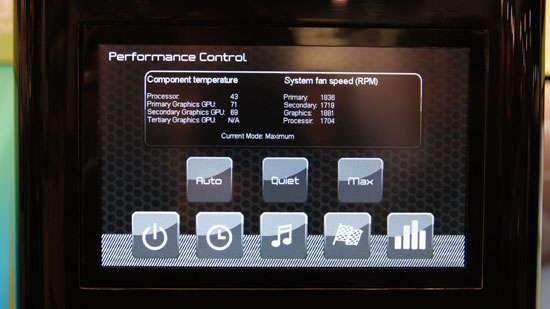 The graphics options are obviously BFG/NVIDIA-only, SLI will be available. The system I saw ran on MSI's X58 motherboard with a water cooled Core i7 CPU.
These systems will be pretty pricey; starting at $3000 and going up to $8000 the Phobos machines will come with a "free" concierge service. You'll get in-home installation and setup of your machine as well as the option of in-home upgrades. A tech will come out to your house to swap out any components you want to upgrade.
You're obviously paying for the concierge service in the initial cost of the machine, and the number of in-house visits are limited (two visits with the initial purchase), but it's an interesting angle used to get into a competitive market.
The Phobos web configurator will launch in the next month with systems shipping some time later.