Silverpower Gorilla 400W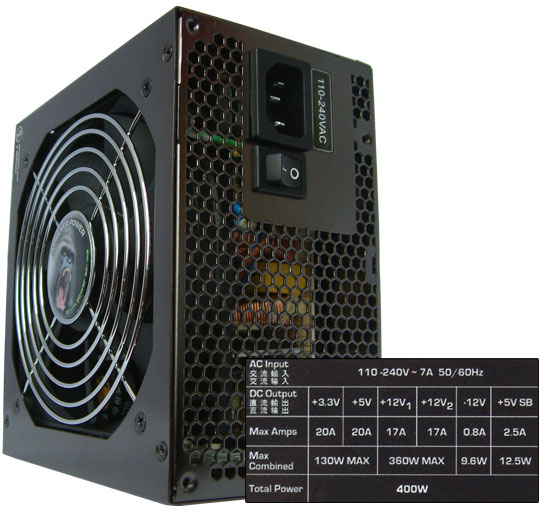 Maxpoint is responsible for brands like Tagan that have sold well in Europe during the last years. Maxpoint then opened an office in the U.S., which is why Tagan is also available here as well. Silverpower is a newer venture from Maxpoint to cover the lower end market. Maxpoint has the exclusive rights for Seasonic in Europe, which is why the idea came up to ODM from them. The name for this unit is actually not clear since Maxpoint told us Gorilla, or King Kong, or Kong on different occasions. This unit will probably never see the U.S. market but we thought it might be a good addition even if it's only for our readers in Europe.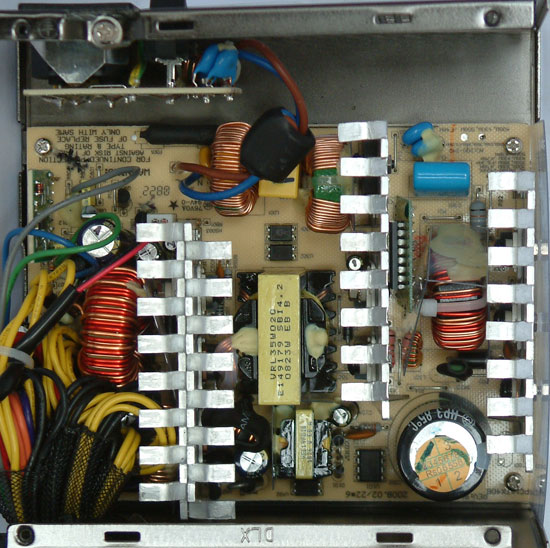 The Silverpower 400W is based on Seasonic's S12 design. Since we have a 120mm fan in this power supply, the fins needed to be opened and not like the PCP&C Silencer series. In fact, this power supplies is almost the same as the Silencer since they share the same basic topology. Instead of Nippon Chemi-Con, the Silverpower sports a main cap made by Hitachi and the secondary caps are from Ostor.
Maxpoint really equipped the Silverpower Gorilla well, with more cable harnesses and connectors than most of the competition. The main ATX connectors are at the 50cm mark and both (yup - two of them) PEG connectors are at 55cm. The other connectors are spread on two cable harnesses at various distances.