Canon 5D2 Full Frame vs. Nikon D700/D3 vs. Sony A900
The Canon 5D was the first "popular" priced full-frame DSLR introduced at the $3500 mark for the body only about three years ago. The 5D Mark II just started showing up at dealers on Monday, and the first units began arriving from web etailers on Tuesday, December 2. However, the market is no longer Canon only as both Nikon and Sony have recently introduced models to compete in the $3000 full-frame DSLR market.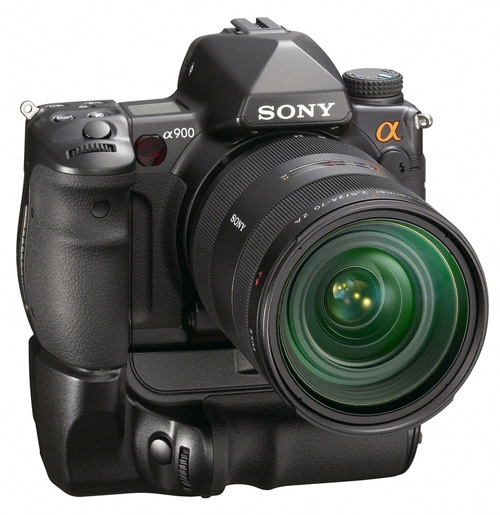 The A900 was introduced just a couple of months ago and sells for $3000. It is currently the highest resolution sensor in its class at 24.6MP. The 5D2 has slightly lower resolution at 21/2MP. Nikon also just announced a 24.5MP D3x that will ship later this month, but the new Nikon is in a completely different class with an $8000 price tag.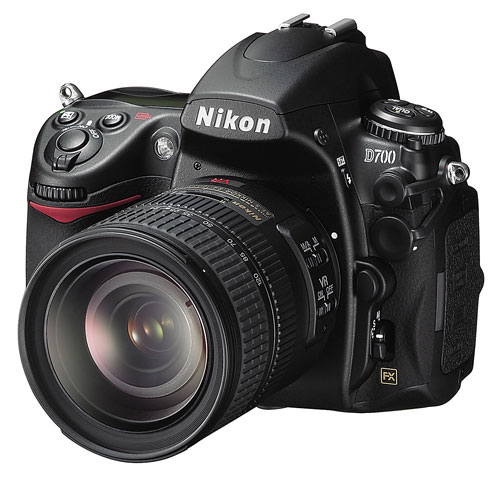 Nikon introduced the pro-targeted D3 about a year ago with a full-frame $5000 12.1MP sensor. The D3 claim to fame was the widest ISO range ever seen in a DSLR, with a range from ISO 100 to ISO 25600, a 9-stop ISO range. Mid-year 2008 Nikon moved this wide-range full-frame down to the $3000 D700 to compete with the Canon 5D, as well as the coming 5D2 and Sony A900.
Again, all images are captured using a 2-second shutter delay on a tripod in the same location. The manufacturers' 50mm f/1.4 prime lens is used in all cases at an aperture priority setting of f/4.0, some three stops down from their rated speed. All images are processed with the in-camera JPEG processing with high ISO noise reduction set to the low setting. Light is provided by a 100W tungsten bulb, and white balance on all cameras is manually set to tungsten.
ISO Comparison – Canon 5D2 vs. Nikon D700/D3 vs. Sony A900
ISO
Canon 5D2
Nikon D700
Sony A900
50
100
200
400
800
1600
3200
6400
12800
25600

Click on any of the above image crops for the full image.
Note: Full size images are between 3.2MB and 15.5MB!


The D3 and 5D2 are both no brainers to ISO 3200. I wouldn't hesitate to use either of them for anything up to ISO 3200. 6400 and 12800 are both good with more noise, but still usable for most things. 25600 on either is more for small prints, although I suspect DXO, Noise Ninja, or perhaps other noise reduction programs can do wonders at that speed. They certainly do with RAW processing - the Sony A900 high ISO images that look noisy unless RAW processed. Resolution of the 5D2 is better than the D3/D700, but not quite up to the Sony A900 at regular ISO. I suspect at high ISO with in-camera JPEG the Canon will be equal or better than the Sony.
The Sony seems to be fine up to ISO 1600, but above this noise really starts to intrude. It is not the wide ISO wonder of the 5D2 or the D700, but it is definitely the highest resolution image at lower ISO ratings. The 5D2 is close in resolution, however - much closer than the D700/D3. Recently we have also seen some professionals getting extraordinary high ISO Sony results with RAW post-processing with programs other than Adobe Camera RAW. They claim ACR is quite poor at processing noise in the A900 images and there are much better tools. We are experimenting with their suggestions for A900 RAW post-processing.