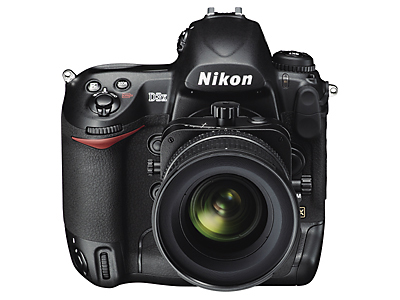 Nikon today announced the D3X, their newest professional Digital SLR. In a widely anticipated move, the D3x will feature a 24.5 MP CMOS sensor in a body that otherwise appears identical to the current D3 professional model.
As a concession to the doubling of sensor pixels, the new D3x will top out at a continuous 5 FPS, compared to the 9 FPS of the current D3. Shooting in 10 MP crop mode the D3x can reach a speed of 7 FPS.
Sharp-eyed readers will notice that the D3x sensor specifications exactly match those of the recently introduced Sony A900. Nikon makes no claims to have designed or manufactured the D3x sensor so it is likely the same sensor as the Sony A900 with customized Nikon image processing.
What was NOT expected is the $8000 price tag Nikon USA has announced for the new D3x. With the 24.5 MP Sony A900 selling for $3000 and the now shipping 21.0 MP Canon 5D Mark II with an MSRP of $2699 most expected a selling price nearer the $5000 D3.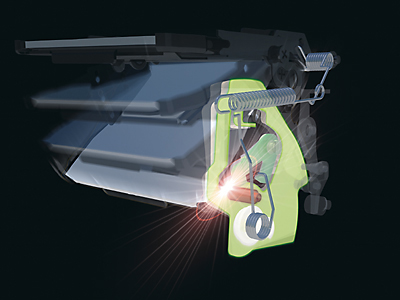 Since the Nikon D3x and Sony A900 appear to use the same Sony 24.5 MP sensor it will be interesting to see if the D3x can effectively compete against a full-frame rival that uses the same sensor and is selling for about one-third the price. The Nikon features a 100-1600 ISO range, with expansion down to ISO 50 and two steps up to ISO 6400. This compares to the Sony A900 ISO range of 200-3200 with expansion to 100-6400, which is a virtually the same sensitivity rating.
No doubt Nikon has worked their normal magic with their Image processing chips in the D3x, but will that justify three times the price? The Canon 5D Mark II has also started shipping, and we will soon know if the newest Canon full-frame is truly useful at its expanded ISO range to ISO 25600.
The Press Release is on page 2. Images of the new D3x are on page 3. Nikon states the D3x will be available beginning in December 2008 at Nikon dealers.