Introduction
It has been sometime since we've seen a major brand like Thermaltake launch a new series of power supplies designed to address the needs of moderate users. We first saw Thermaltake TR2 QFan series at CES or CeBIT earlier this year, but the products haven't appeared in the retail market yet. We received test samples a few months ago, still with no sign of retail product, but Thermaltake assures us availability will occur during the next month.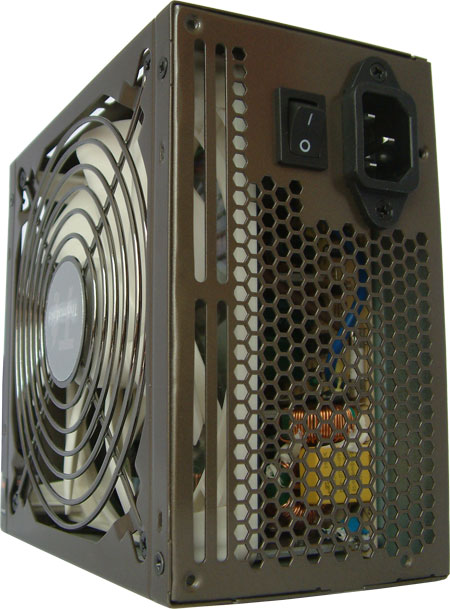 The TR2 QFan series' claim to fame is limited to one area, and it's not even really a feature. What's so special? The series starts with a modest 300W unit, and ranges up to 500W in 50W increments. We will be looking at four of the units today -- everything except the top 500W model.
The QFan part of the name comes from the use of Thermaltake's patented fan design, which is supposed to decrease noise levels at higher fan speeds. Unfortunately, last time we looked the fan was just as noisy as any other fan design, but at least we can look forward to testing some decent power supplies that cater to users that don't need hundreds of watts of power. Finding good quality PSUs for this market has become increasingly difficult, and Thermaltake could step in to fill the void.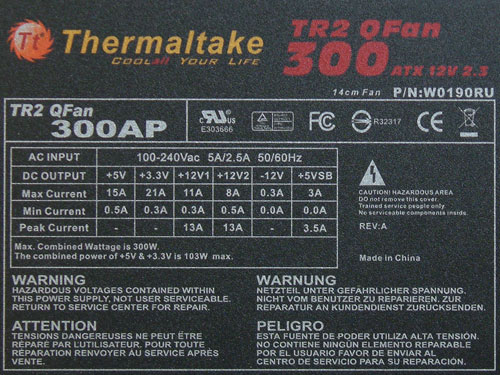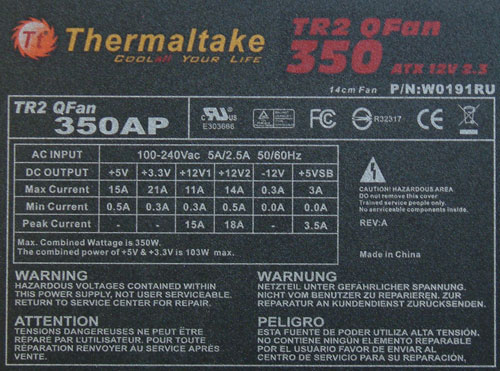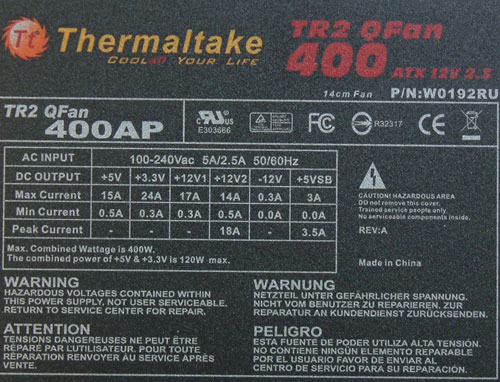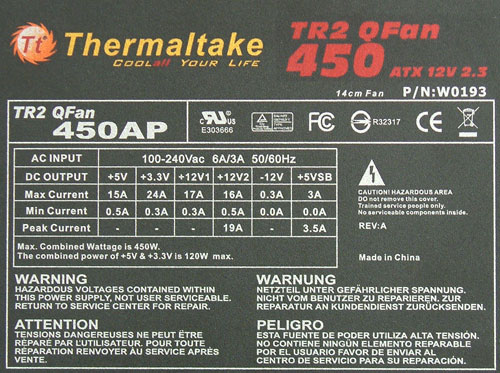 As you might expect, the differences between the various models are generally small. The 3.3V and 5V rails in the 300 and 350W unit are rated at 15A and 21A, respectively, while the 400W and 450W units are 15A and 24A. The 300W version comes with two 12V rails at 11A and 8A compared to the 350W version's 11A and 14A. The 400W and 450W also have different 12V ratings, with 17A on 12V1 and 14A (400W) and 16A (450W) on 12V2. All of this is in line with the higher output ratings, though there will also be some differences on internal components in order to support the higher wattages.