The Graphics Update
There's nothing new about GPU architectures, but here's the short recap. GPU revenues are understandably up since last year: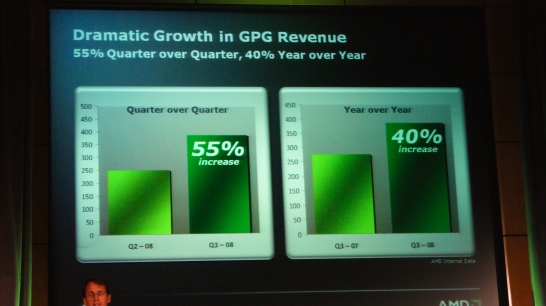 Market share has gone up as well: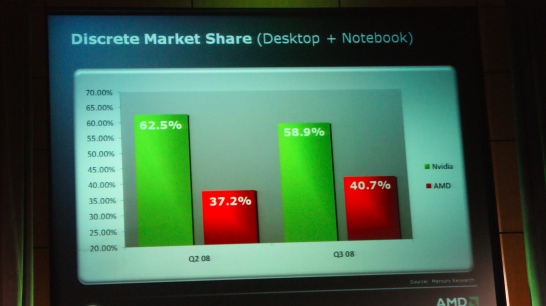 If you want to look at console + PC market share, AMD's GPUs look very good thanks to the Wii and Xbox 360, but this is stretching it a bit: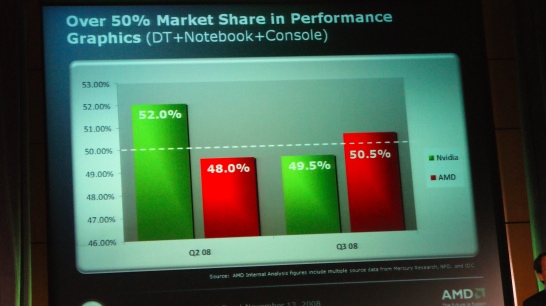 On December 10 AMD will release Catalyst 8.12, and alongside the normal driver updates AMD will be releasing its own GPU-accelerated H.264 transcoder. The AVIVO Video Converter (AVC) is AMD's own Badaboom-like application but for Radeon GPUs, which AMD promises will be much faster.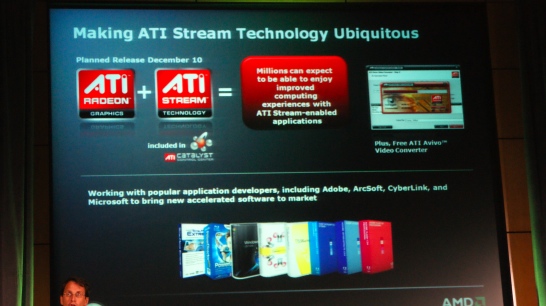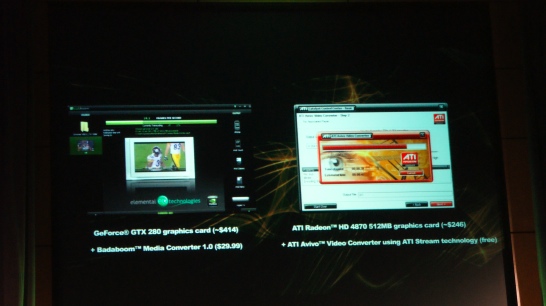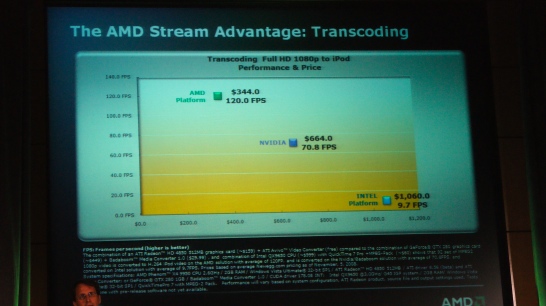 I'm trying to get my hands on a copy and as soon as I do I'll work on a head-to-head with the latest version of Badaboom.