Specifications
The specifications below are for the system as tested. We requested that Maingear "redline" our components so we could evaluate that aspect, but the GPU arrived at stock speed.
Maingear F131 Specifications
Processor
Intel Core2 Duo E8400 @ 4.00 GHz
Motherboard
XFX nForce 780i 3-way SLI
Memory
2x1GB Kingston DDR2-800
Video Card
XFX NVIDIA GeForce GTX 260
Power Supply
Silverstone 750W
Case
Silverstone Temjin TJ10
Hard Drive
Western Digital Caviar 500GB
OS
Windows Vista Home Premium 32-bit
DVD Burner
Lite-on DVDRW
CPU Cooler
Maingear 120mm x 2 Water cooling
The system arrived in a pleasant white box with the Maingear logo and other custom styling on it.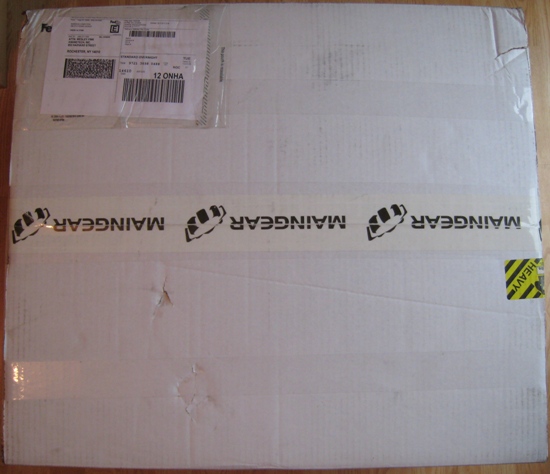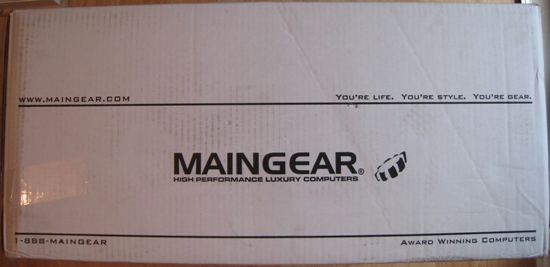 The "your" vs. "you're" grammar disaster

The box is sized right and wasn't too bad to transport, though handles would be appreciated. The case packing is very nice, with tight foam inserts that cushion the case.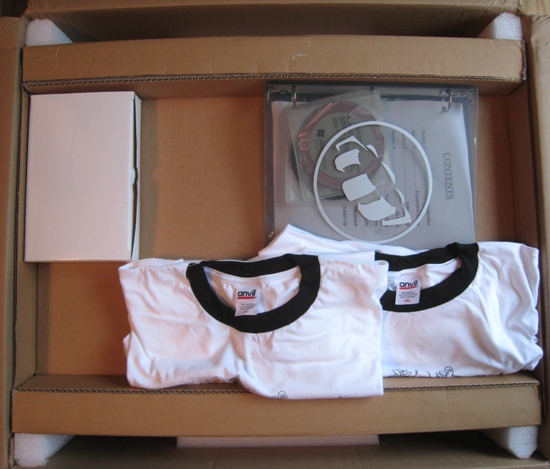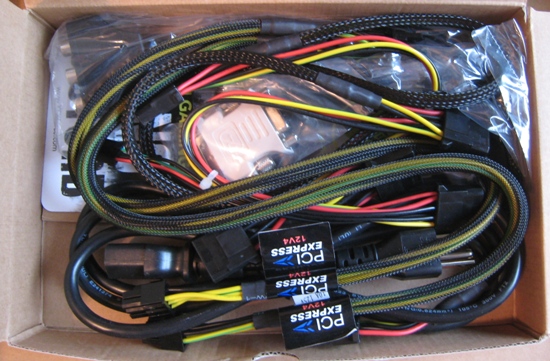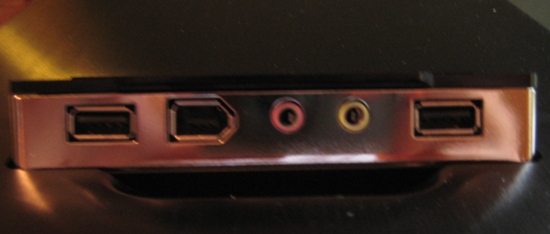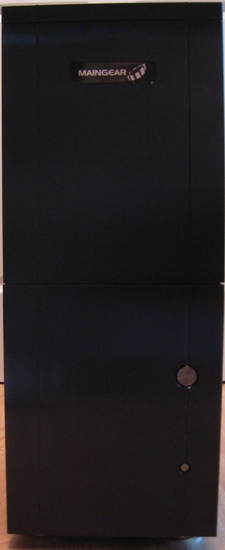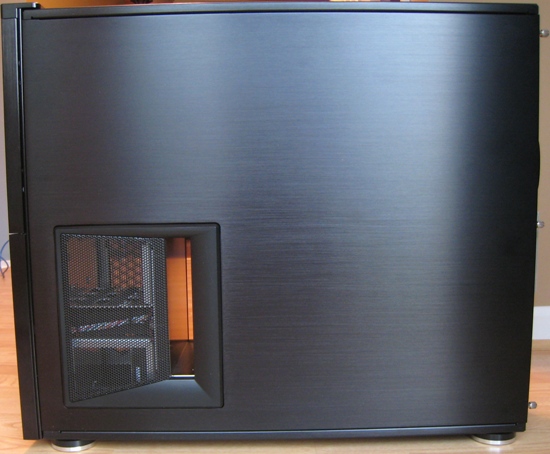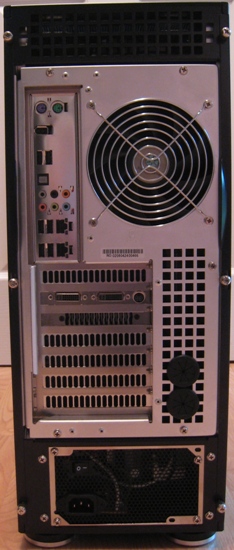 This was my first experience with the Silverstone case, and it's an impressive one. It's very well constructed, has a nice magnetic closure on the front door, and the drive bay arrangement is a great way of isolating heat from the system (though it does increase noise slightly). The Maingear logo is nicely understated, though a laser etched or raised logo might be nice at this price.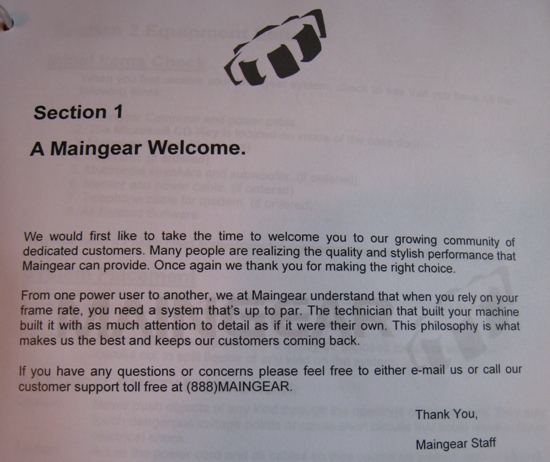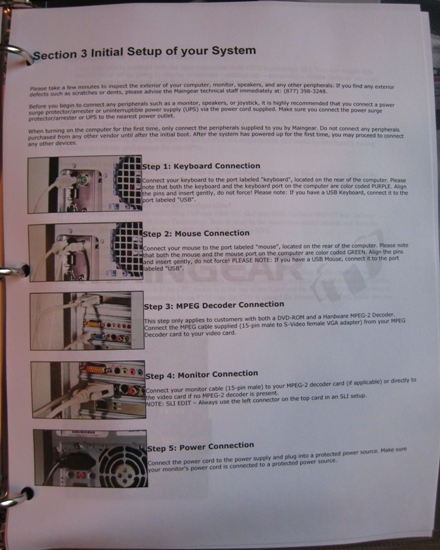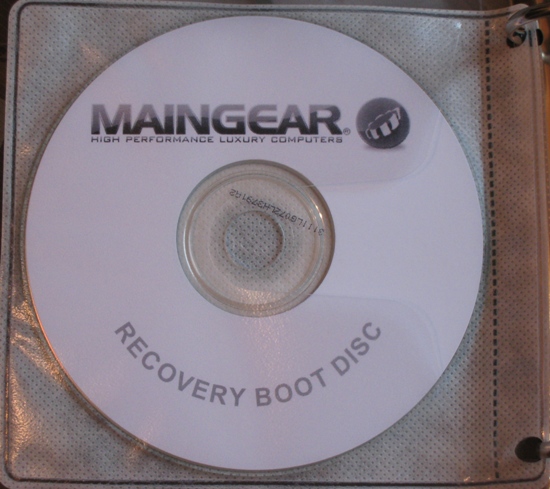 Maingear also includes a user manual with their system. It contains some basic instructions, warranty information, and driver and recovery disks. It's a nice addition; however, we were disappointed we didn't receive a page of baseline benchmarks (something promised on the website), and though we appreciate the color photos some of the information looked out of date and could use revision (i.e. hardware MPEG2 decoders? That must be a couple of years old at least). The recovery disc is a welcome addition, and the hard drive also contains a recovery partition.
Interior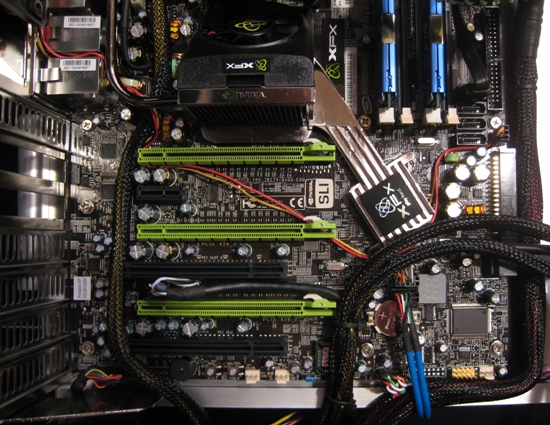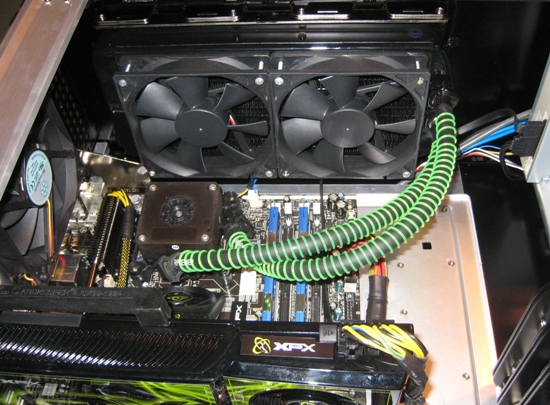 Maingear's water cooling option
The water cooler in the F131 is a self-enclosed solution, at a $300 price premium over the stock Intel cooler and utilizing two 120mm fans. It appears to be identical to the Swiftech H20-220.