Efficiency and PFC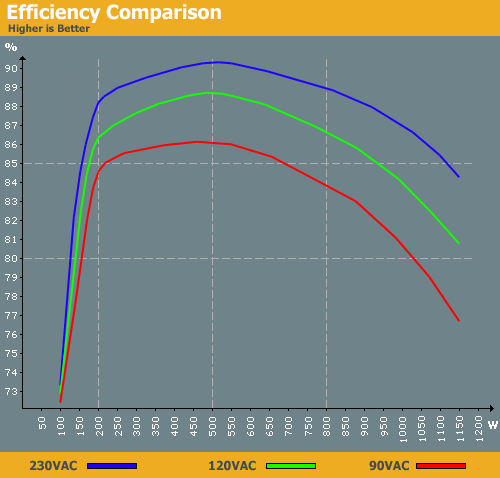 This efficiency graph surely does not need much explanation. The Enermax Revolution 85+ is the most efficient power supply we have tested to date. It reaches a little higher than 90% efficiency with 230VAC, but even with 120VAC it still manages to hit almost 89% efficiency. With 90VAC up to 86% efficiency is possible, which is simply amazing.
About the only negative is that you need a load of at least 200W to reach the optimal efficiency range. However, you can still get 80% efficiency with 120W to 150W (depending on input voltage), but then we don't expect anyone running a load of 150W to be interested in a 1000W PSU. Beyond the 200W mark, this power supply is more efficient than most other power supplies -- almost regardless of rating or load. The Enermax Revolution 85+ continues to improve on this result up to the peak efficiency reached at around 500W.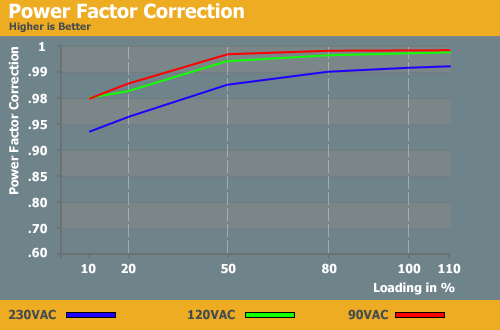 We were hoping for a similarly impressive power factor correction result, but it's merely the equal of the other high-end power supplies we've tested in this area. The 120VAC and 90VAC are above .99 for almost the entire test, which is good. As usual, 230VAC struggles but still starts at .964.