The Card and The Test
The Radeon HD 4830 reference board we tested is based on a revised design put together for this part, but AMD built this chip to be able to fit into existing 4850 board designs as well. The maximum power envelope is the same, but actual power usage will be lower. AMD has informed us that initial boards based on the 4830 will be using 4850 boards, but that down the line we should start seeing boards based on the more compact 4830 reference design.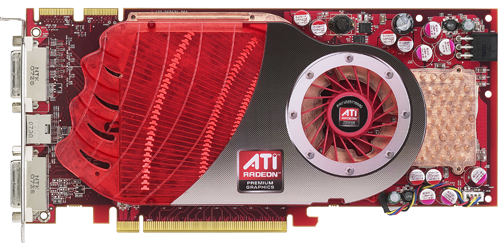 As for how the GPU stacks up against some of the other offerings from AMD, here's a handy chart:
| | | | | |
| --- | --- | --- | --- | --- |
| | ATI Radeon HD 4870 | ATI Radeon HD 4850 | ATI Radeon HD 4830 | ATI Radeon HD 4670 |
| Stream Processors | 800 | 800 | 640 | 320 |
| Texture Units | 40 | 40 | 32 | 32 |
| ROPs | 16 | 16 | 16 | 8 |
| Core Clock | 750MHz | 625MHz | 575MHz | 750MHz |
| Memory Clock | 900MHz (3600MHz data rate) GDDR5 | 993MHz (1986MHz data rate) GDDR3 | 900MHz (1800MHz data rate) GDDR3 | 1000MHz (2000MHz data rate) GDDR3 |
| Memory Bus Width | 256-bit | 256-bit | 256-bit | 128-bit |
| Frame Buffer | 512MB/1GB | 512MB | 512MB | 512MB |
| Transistor Count | 956M | 956M | 956M | 514M |
| Manufacturing Process | TSMC 55nm | TSMC 55nm | TSMC 55nm | TSMC 55nm |
Based on the information we know about the GPU, the 4830 is clearly just an RV770 with two SIMDs disabled. While AMD does have safeguards built into their GPUs to help improve yield, nothing is perfect. There will be ICs that come off the line that simply can't function properly at the desired speed or with all the hardware enabled to make it onto a higher end card. Chip makers will save these parts and bin them for possible use in lower end products later. We also sometimes see higher end binned chips released as special editions overclocked models, so it does work both ways.
The price of the 4830 means that it will see higher volume sales than either the 4850 or the 4870. That's just how it works: more people buy cheaper parts. The interesting twist here is that the RV770 is being used in 3 different parts ranging from $130 to $300 with very little time lapse between the initial release and the current situation.
While we still would really love to see a top to bottom launch on day one of a new architecture some time, this is very impressive in it's own right. The delay between the launch of the 4870 and the 4830 is likely due to the fact that AMD needed to maintain enough supply to meet demand for it's two higher end parts while steadily building up a supply of chips for use in the 4830. As demand will be higher, stockpiling chips that can't run at 4830 specification for a few months will certainly help meet the needs of the market.
Now that we know what we're testing, let's take a look at our test platform.
Test Setup
CPU
Intel Core 2 Extreme QX9770 @ 3.20GHz

Motherboard
EVGA nForce 790i SLI

Video Cards
ATI Radeon HD 4870
ATI Radeon HD 4850
ATI Radeon HD 4830
ATI Radeon HD 4670
NVIDIA GeForce GTX 260 core 216
NVIDIA GeForce GTX 260
NVIDIA GeForce 9800 GTX+
NVIDIA GeForce 9800 GT
Video Drivers
Catalyst 8.11 Beta
ForceWare 178.24
Hard Drive
Seagate 7200.9 120GB 8MB 7200RPM
RAM
4 x 1GB Corsair DDR3-1333 7-7-7-20
Operating System
Windows Vista Ultimate 64-bit SP1

PSU
PC Power & Cooling Turbo Cool 1200W