Packaging and Appearance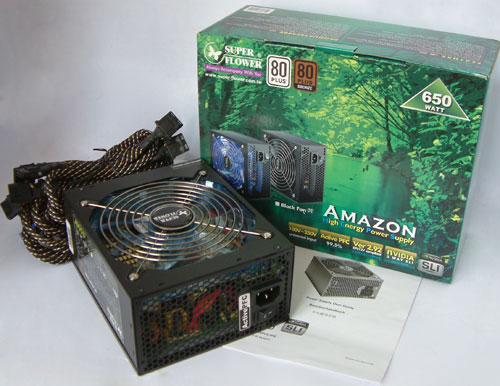 With a name like Amazon, you might think Super Flower would choose to go with a jungle theme on the packaging and marketing material... and you'd be right. This is also a play on the "green" theme, with 80Plus and 80Plus Bronze labels prominently visible on the packaging. The box doesn't feature any noteworthy accessories, at least on our review unit. All you get is the power supply and the manual -- though it's worth noting that the Amazon series isn't available in the market yet, so actual retail models may differ from what we received.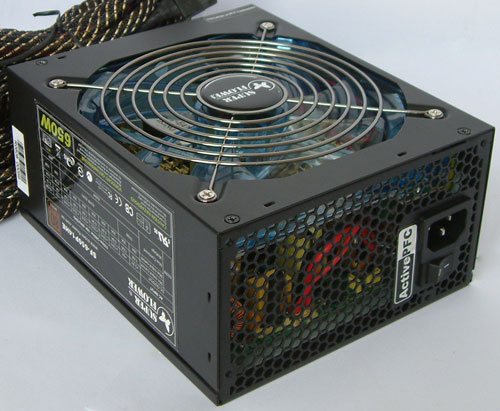 Inside the box we find a black power supply with a large 140mm fan. We received the LED version (much to our disappointment), but other than the lighting we don't expect the fans to differ in speed or acoustics. The back as usual is perforated with the power jack and power switch on one side. Super Flower uses hexagon holes that are larger than what we are used to seeing. All the other sides are closed so that all airflow will exhaust out the rear of the case. The Amazon series does not use any form of cable management, so all of the cables are fixed to the power supply.