The Apple Story
NVIDIA is dedicated to competing with Intel on all fronts and it just took the battle to Intel's most prized OEM: Apple.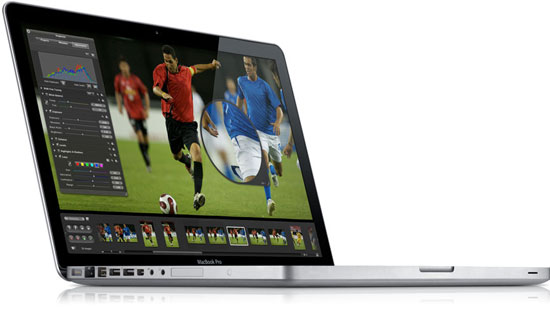 Yesterday Apple announced that instead of moving to G45M for the MacBook, MacBook Pro and MacBook Air, it would be using NVIDIA's GeForce 9400M - a mobile variant of the desktop chipset we're talking about today. Not only did Apple shun G45, but it also pointed out that the GeForce 9400M is up to 5x faster than Intel's integrated graphics - a line that's straight from NVIDIA: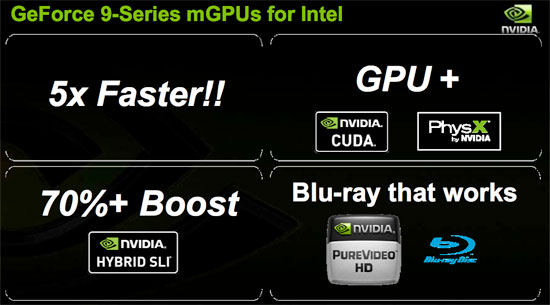 We'll deal with whether or not those claims are true momentarily, but make no mistake - this needs to be a wakeup call for Intel. Apple is often looked to as an OEM that the PC OEMs emulate, and abandoning G45 in favor of NVIDIA's chipset can't bode well for the example Apple is setting for its competition. As we mentioned in our G45 review, it's simply not enough. Intel should be doing a lot better, and kudos to NVIDIA for capitalizing on Intel's errors.
Apple did a tremendous amount of marketing for NVIDIA at its launch yesterday and continues to do so on its own website:

NVIDIA could not have timed the launch of its GeForce 9300/9400 chipsets any better, and without a doubt Apple played a huge role in determining when to launch this chipset. Apple tends to like exclusives and as the first to showcase a GeForce 9400M, it's quite happy.

The repercussions of Apple's NVIDIA switch have yet to be seen but it's a bold move by NVIDIA.