Blu-ray Power Consumption
We took the H.264 test and looked at total system power consumption with CnQ enabled vs. disabled. EIST was enabled for both Intel platforms: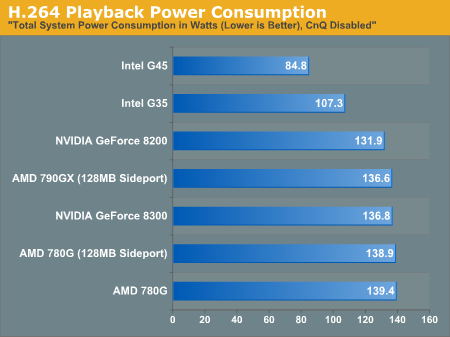 With CnQ disabled, Intel has a huge power consumption advantage. It's big enough that we'd almost recommend staying away from the AMD platforms; unfortunately, the issues that plagued Intel's G45 in our first article keep it from being the ideal HTPC solution. You're either better off with G45 + a Radeon HD 4550 or one of these AMD platforms.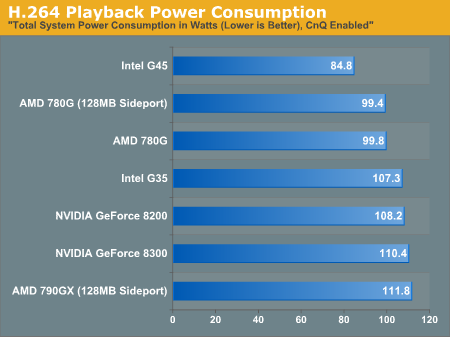 With CnQ enabled the Intel power consumption advantage is significantly reduced; however, the sacrifice is the occasional stutter during Blu-ray playback. Ugh, we hate tradeoffs. Hopefully AMD can work with their partners to address this issue, but for the time being it remains a significant concern.