Final Words
There is not a perfect IGP at this time. Maybe the upcoming NVIDIA Intel chipsets will change our opinion - though not completely, as the product is evolutionary rather revolutionary. This is not to slight the product before the official announcement; it's just we think something revolutionary should contain features or provide performance that is not available in today's chipsets. When thinking about the perfect IGP solution, we have several ideas.
We would like AMD HD 4670 video performance along with 8-channel HDMI audio output that not only offers LPCM capability but the ability to bitstream Dolby True HD and DTS-MA HD audio formats. 1080P/24 fps playback that just works would be exciting, as would not having to utilize third party programs to configure EDID information to get various monitors and chipsets to work together. A single chip solution in a low-power design that supports quad-core (for video/audio encoding duties) processors and is ITX friendly is something we would drool over. Of course, we want it today.
While there are numerous ideas on the hardware side, we think an even more important aspect of our perfect IGP solution is stable, bug-free, and optimized driver support to bring all of this together. We have had our fill of half-baked driver sets, features promised but never delivered, and enough incompatibilities at launch to make one wonder if anyone remembered to check if the hardware and software actually work together before shipment.
As for the chipsets we looked at today, it is difficult to declare a true winner at this time, especially given the fact that the new NVIDIA chipsets are launching shortly. However, if we had to choose one chipset for primary HTPC usage, it would be the NVIDIA GeForce 8200. The GF8200 offers 8-channel LPCM output, no hassle 1080P/24 fps playback capabilities, modest pricing, and a relatively low power envelope when paired with an appropriate processor such as the Phenom X3 8750 or Phenom X4 9350e.
This is a difficult decision as the AMD 780G is a better balanced chipset offering improved casual gaming performance, equal video quality, similiar power requirements, greater availability, and better pricing. The performance of certain 780G motherboards can equal or nearly match those of the 790GX with some creative mGPU overclocking, and most models come in a space saving uATX form factor. Also, depending on the motherboard, DVI-D dual-link is supported with resolutions going to 2560x1600, something the GF8200 and G45 do not support.
The drawback for us is the lack of multi-channel LPCM HDMI audio output and not so great 1080P/24 fps playback capabilities. If these items are not important to you, then the 780G would probably be at the top of our list. Of course, these problems can be solved with an inexpensive HD 4550 or HD 4670 video card but that completely throws off the price advantage over the Intel platform; however, you end up with a significantly improved platform offering balanced performance for the HTPC, casual gamer, or SOHO user.
That leaves the Intel G45. If you are an Intel fan, this is your only real IGP choice... for the next few days at least. The G45 is acceptable for an HTPC platform as it offers excellent video quality and 8-channel LPCM output. However, we have no idea if implementation of 1080P/24 fps support will occur. Speaking of driver quality and features, this is one area where Intel is behind AMD and NVIDIA. In addition, platform cost is a problem when looking at the mid to lower range processor market compared to AMD. This is something we will look at shortly as it pertains to the IGP market.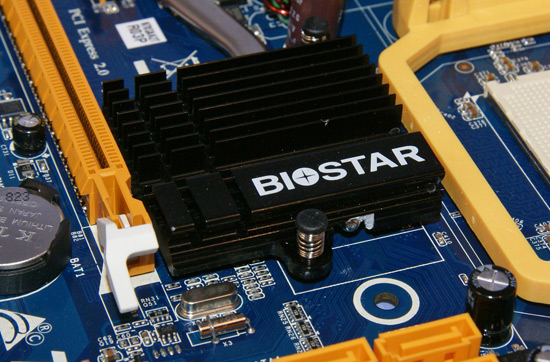 As for the motherboards we tested for this overview article, the Zotac GF8300 offered very good stock performance but is a no-frills board with a layout that we would like to see improved. Their GF8200 version of this board just hit the retail market for under $70 and we suggest you take a look at it if the items we discussed are not a deal breaker. Zotac builds a high quality budget board with excellent stability; it's just not flashy or exciting.
The Biostar TF-8200 A2+ is a feature rich ATX board that offers excellent stability, compatibility, and performance for the price. There are a couple of minor problems that are BIOS related and we hope Biostar offers a new BIOS soon. Otherwise, consider this board when looking at other GF8200 alternatives.
The ASRock A780GXE/128M is a unique product offering. Based on an ATX form factor this board offers a BIOS designed for overclocking and a feature set that puts it in direct competition with the more expensive 790GX motherboards. To date, the board has provided very good performance, stability, and compatibility with a wide range of peripherals.
There is stiff competition in the IGP sector between ASUS, MSI, Gigabyte, Biostar, ASRock, Jetway, ECS, and others. We will be back shortly to look at further 780G/GF8200/790GX offerings along with budget discrete GPU comparisons. We might even have time after that to show the performance differences between 10 different CPUs on these platforms. Before then, we have a new chipset in the market that NVIDIA will be offering shortly....