Antec MT-350W Power Supply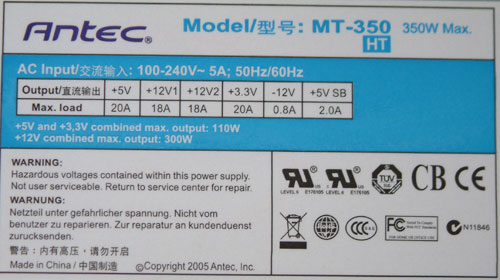 Since the MT-350 is a preinstalled power supply, Antec chose not to include fancy features like cable sleeves or a custom paint job. The 80mm intake fan is located right in the middle of the power supply "top" -- it actually faces the left side of the chassis and lines up with the ventilation holes located there. There is no power switch on the back of the unit. Opening the power supply reveals a very nice build made by Seasonic. We find all the necessary components, and the manufacturer even equipped it with quality capacitors made by Nippon Chemi-Con.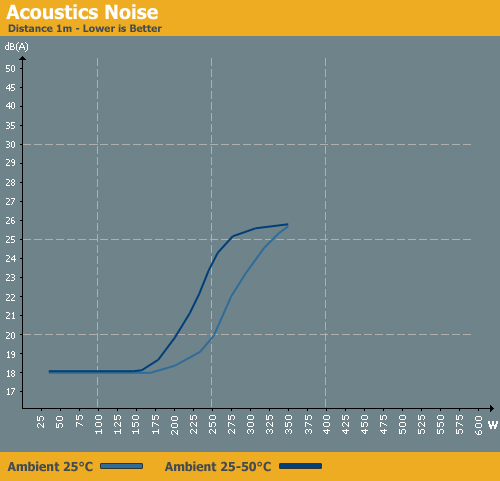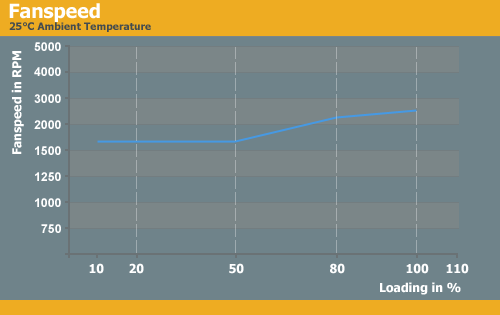 The power supply stay very quiet until the load reaches around 220W. Up to that point it is barely audible at only 18 to 20dB(A). The fan speed starts at 1600RPM so we were surprised that it didn't make more noise.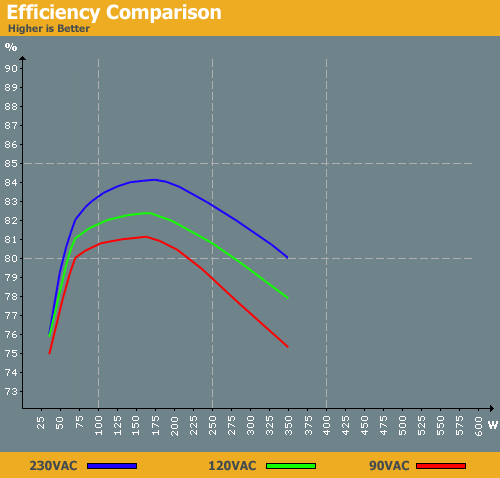 The efficiency is very good for such a small unit, and one that comes with a case no less. We reach as high as 84% efficiency with 230VAC; while that might be an average result compared to other power supplies we've tested, it's extremely good for a PSU that comes with a case. Even with lower loads of around 60W it still delivers 80% efficiency, and with 120VAC you get better than 80% efficiency from around 60W all the way up to 280W. As seen above, the power supply becomes somewhat noisy from around 220W onwards, and efficiency starts to drop around that point as well. Optimal efficiency comes with a load of between 75W and 220W (peak is at ~180W), and given the small HTPC chassis design it would be hard to exceed 220W.