Packaging and Appearance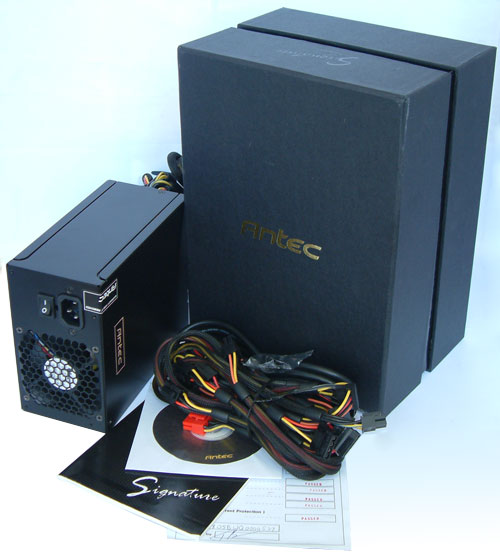 The package is the same as the 850W model. The box lists only the name of the series and some basic specifications on the back. The package is strongly built and will keep the PSU from damage during transport. Since the Signature series has cable management, the detachable cables are in the box as well and are not attached to the power supply. You also get a printed user's manual and we found additional information on a CD in form of a reviewer guide.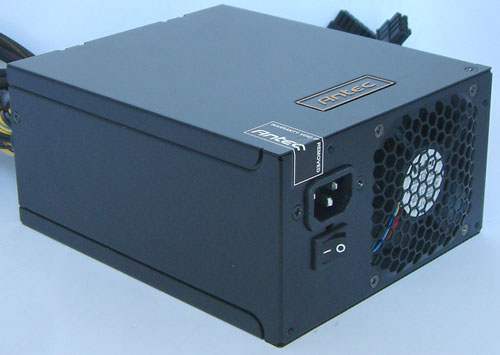 The Signature 650W comes with a 80mm fan at the back of the PSU, just like the 850W model. The only openings for air intake are at the front of the unit. Antec perforated around 65% of the back and the rest is occupied by the cable management jacks as well as the fixed cables. The 650W unit only has two additional peripheral jacks and one red jack for PCI Express graphics cards. Antec includes four additional peripheral cable harnesses and one harness with an 8-pin PEG connector that can function as a 6-pin connector if needed. Two of the four peripheral harnesses provide three Molex connectors, and the other two have three SATA connectors. This gives users a nice choice of expansion options, depending on the desired number and type of connectors.