Multiplayer and Graphics
Multiplayer in PURE is as straightforward as the events you'll experience in the campaign, offering players a choice between the three available types of events. In addition, the game also has a free ride mode for those who'd rather just tool around and maybe check out their friends' ATVs with no winner or loser tagged. In this mode, players may simply check out stats that show things like who made the highest jump or the most impressive trick.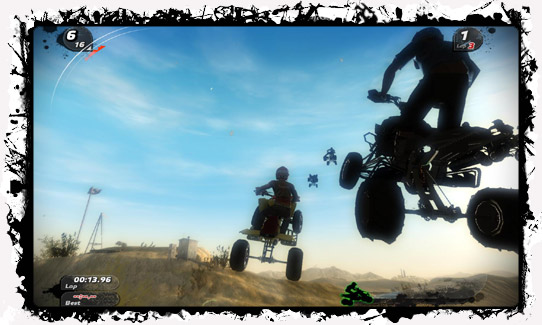 During my time with the PC and Xbox 360 versions of PURE, I was able to check out all of the available online modes and I am happy to report that the game performed flawlessly with absolutely no lag or graphical glitches experienced on either platform. While I can't promise a bug-free experience for everyone, I think it's fair to note that there were multiple instances where the conversations between players centered on how well the game performed during online play. Since the game is fairly new, I was not able to apply my criticism to an online match with the maximum sixteen players the game touts. However, I did experience as many as twelve racers on both platforms and the same smoothness in PURE's multiplayer modes applies to both. Sadly, online play is limited to one player with no split-screen option for online or local play. A fifth or sixth event type or multiplayer mode would have increased the game's already high replay value, but what's here is indeed satisfying.
Graphically, PURE is simply a gorgeous game. The environments you'll race though are vividly detailed with blooms of light and eye-catching structures throughout. On the PC front, PURE is hardly a game that will put today's upper-midrange graphics cards to the test. Equipped with a single 8800GT, an overclocked Core 2 Duo, and plenty of memory, my machine achieved an unwavering 60 FPS throughout most of the game. Whenever my GPU did take a hit, the effect was minimal with frame rates only falling to (at worst) 56 FPS. Even on its highest settings, similar results were achieved with a 6800 GT, suggesting great performance even on midrange machines. (Granted, 6800 GT doesn't support DX10 effects, but it still looked good and ran very well, which was rather surprising.)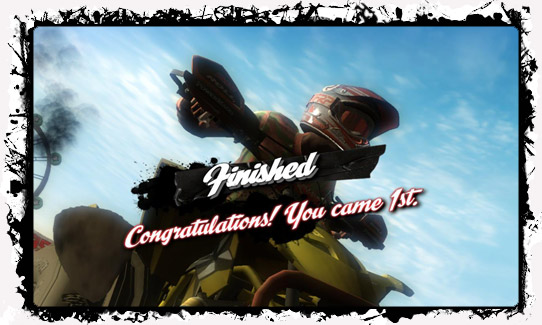 While the PC version may have the upper hand in performance and graphical quality, the gap between it and the Xbox 360 version of PURE is not enormous by any stretch of the imagination. In fact, aside from the 360's signature blur effects, there isn't a whole lot separating the two save for the obvious difference in frame rates. Even though an interview with one of Black Rock's finest stated that the target frame rate for the console versions was 30, I am inclined to believe that the goal was exceeded. In the end, you've got an excellent performing game that looks and performs great on both consoles and PC. While I was not able to try out the PlayStation 3 version of PURE, I figured the deal breaker would be its online performance over the PlayStation Network, which is known for having its issues. However, the buzz seems to be pretty positive among the gamers who participate in the forums at PlayStation.com.