When Sony purchased Konica-Minolta in January of 2006, everyone expected the world's largest digital sensor manufacturer to use the Minolta acquisition to boomerang Sony's entry into the DSLR market. It was soon clear that Sony had ambitious plans for capturing market share in photography's fastest growing market, but the going has been slow.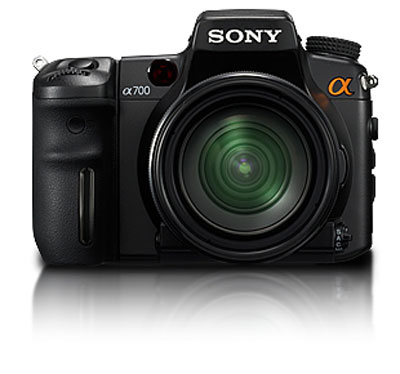 In the past year Sony has kicked up the pace, beginning with the A700 to compete in prosumer space, followed quickly by the A200 entry-level DSLR, and the A350/A300 DSLRs built with a truly unique and useful Sony implementation of Live View. The Sony Live View is the only Live View that truly behaves like a point and shoot camera in Live View mode. It's as simple as a switch that lets a new user move between Live View and traditional DSLR.
The culmination of the Sony push into the Digital SLR market was unveiled on September 8, after 18 months of hints, speculation, and closed case exhibits at photography events. It is likely that anyone out there who follows photography has at least heard of the A900 - Sony's flagship DSLR and the first to showcase the new Sony 24.6MP full-frame sensor. It also gives the full-frame resolution crown to Sony for the time being, as no other full-frame sensor can claim resolution this high. The closest competitor is the $8000 Canon 1Ds Mark III at 21.1MP.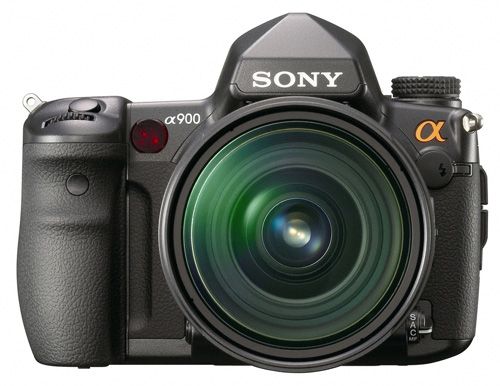 Sony launched the new A900 in events around the world where invited press and professional photographers were given the opportunity for hands-on time with the A900. It was certainly a controlled environment, with a studio setup with a model and a typical tethered studio shooting product ads. The two environments do reflect how most photographers make their living today, but the manufacturer setups are hardly designed for a competitive comparison. That will have to wait until production cameras arrive in November.
Today we are publishing the A900/Sony DSLR press announcements. You may have already seen the A900 announcement, but we have gathered information on the Sony flagship items together so you can more easily see how the parts contribute to the whole. There was not enough hands-on time to do anything like a thorough analysis of a groundbreaking new camera like the A900. That will have to wait until the release of the A900 in November. However, strong impressions were triggered and we did have enough time with the A900 system to answer many of our questions about the feel, layout, and controls of the new A900. Those impressions are shared on pages seven and eight in our complaints and praise for the new Sony A900.