Game Overview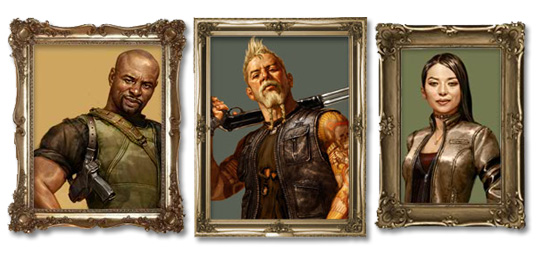 Upon starting the game for the first time, players have a choice between three returning characters, each with a short bio about their military history. Despite the differences in the characters' physical appearance and gender, the experience remains the same regardless of which mercenary you choose. Mercenaries 2 takes place in sunny Venezuela, a change up from the previous game's dreary North Korean locale. As the story unfolds, players are introduced to the game's main plot and pivotal characters by means of a brief cutscene. The scene takes place as your mercenary approaches a crooked politician with plans to take over the country. Hoping to collect the cash for services rendered, things go awry as your employer turns his hired guns on you in an attempt to take you out of the picture. Luckily, your character makes it out alive with only a shot in the butt to show for your efforts.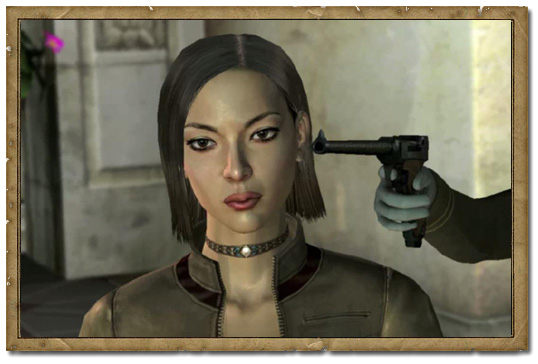 At this time, players get a moment to become familiar with the basic controls in a tutorial sequence that serves as the game's initial objective, which consists of securing a nearby mansion to serve as your team's headquarters. After killing a few bad guys and taking a jaguar tank for a spin, the first mission is complete. From here, your reconnaissance gal pal sends you out into the field to take on missions that will lend themselves to the eventual destruction of your betrayer.
As expected in a GTA style sandbox game, the playing field is quite large. At first, only a small section of the map is available. However, the playable area opens up fairly quickly as each new mission requires travel to new locations on the map. While free roaming is definitely one of the game's selling points, there really isn't much to see outside the areas you'll be directed to while completing your objectives. With this realization, free roaming will most likely be limited to taking whatever path provides the quickest route to the next objective. While there are few impediments to your ability to roam around the game world, the desire to stray from the beaten path is virtually nonexistent. Traveling long distances to reach your destinations can be quite tiresome, but thankfully your team will acquire a helicopter pilot early in the game who'll transport you instantly from point A to point B.