Temperatures, Acoustics, and Fan Speed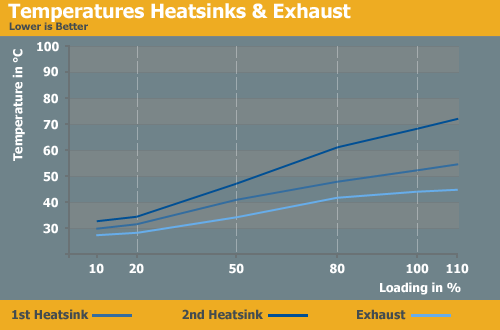 The temperatures shouldn't get very high with only 500W or 600W of output power and a 140mm fan, but there are two factors at play. We have seen higher results but the Silent Pro does get relatively warm at 70°C. The exhaust temperature stops increasing with higher loads, indicating heat dissipation isn't as high as it could be. However, fan speeds are relatively low even at maximum load and temperature, indicating Cooler Master has sacrificed temperatures in exchange for lower noise levels.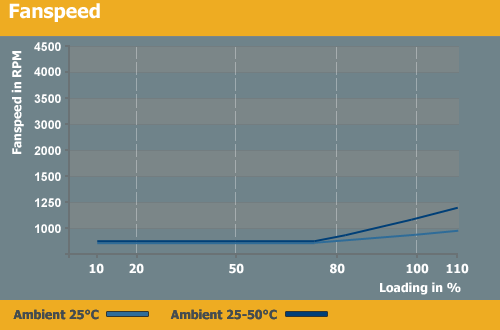 You can see what we were just discussing when looking at the fan speed graph. All the way up to almost 80% load, the fan spins at its minimum speed of only 620RPM, and even then it only increases RPMs slightly up to a maximum 900RPM. Those results are for 30°C ambient temperature, but increasing the ambient temperature up to 50°C again only affects fan speed above 80% load.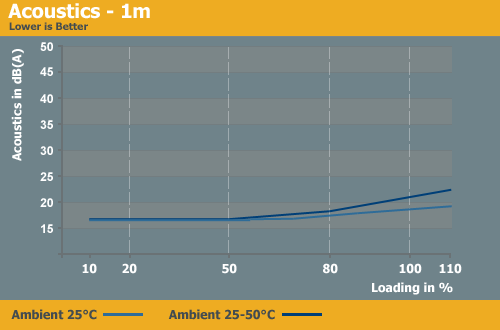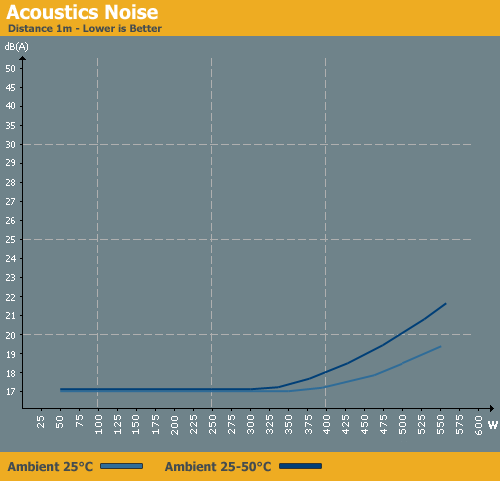 With the fan staying under 1000RPM throughout testing - only exceeding that level under higher ambient temperature stress conditions - the acoustics remain very low. Some companies prefer higher fan speed and lower temperatures, but Cooler Master appears to prefer less noise. Considering most PSUs will never run at anywhere near 80% let alone 100% load, the fan speed and temperatures should be acceptable to many users - particularly those that only intend to run ~300W max power draw systems. However, lower fan RPMs mean less airflow, resulting in higher PSU and likely case temperatures, which can all contribute to earlier component failure. If you can live with that, noise levels reach a maximum of only 20dB(A) with good ambient temperature, or 23dB(A) under stress conditions. That makes this power supply a great fit for HTPCs and users looking to build "silent" PCs. We also noticed some "flickering" noise at higher RPMs, and though it didn't show up on our SPL meter it was audible when we put our ear closer to the unit.