DC Output, Stability, and Quality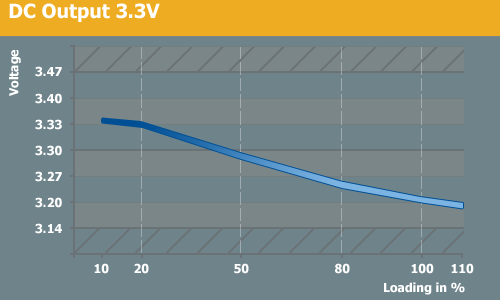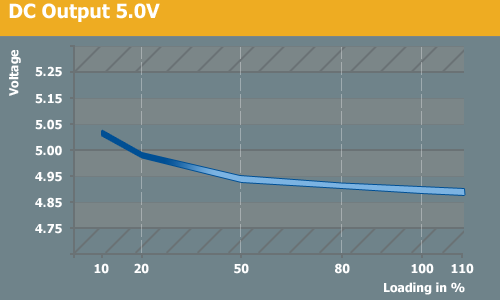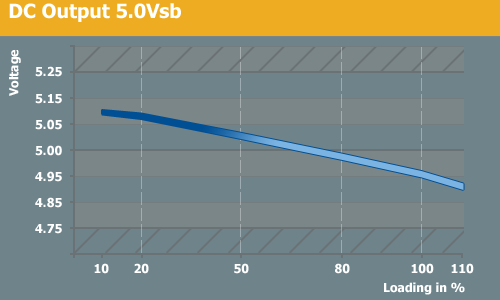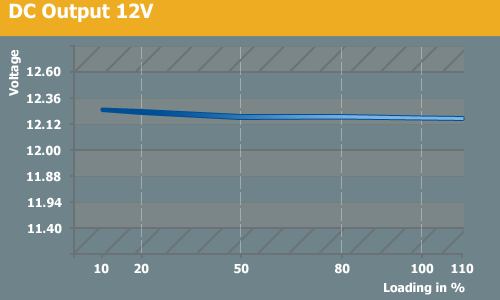 The lower voltage rails do not perform as well as the more important 12V rail. The 3.3V rail drops pretty steadily as load increases, while the 5V rail experiences a large drop during the initial load ramp-up. From 50% load onwards the 5V rail does better and holds steady at around 4.95V. The 12V rail on the other hand is rock-solid stable and holds nicely at around 12.14V, with almost no drop at all during the load testing.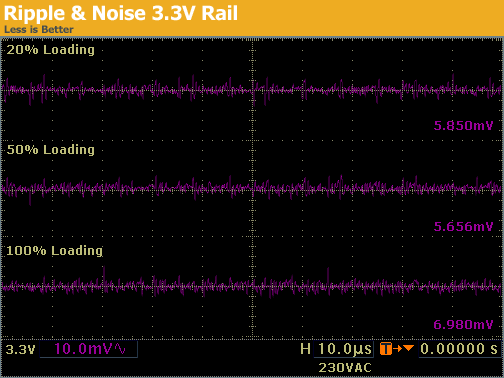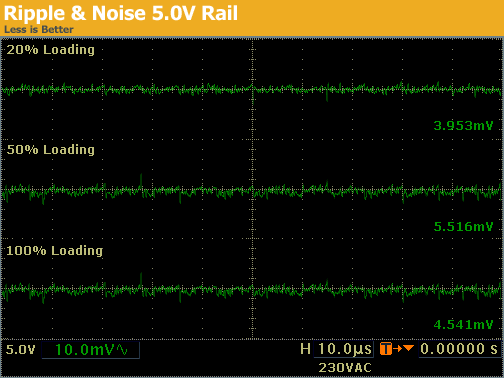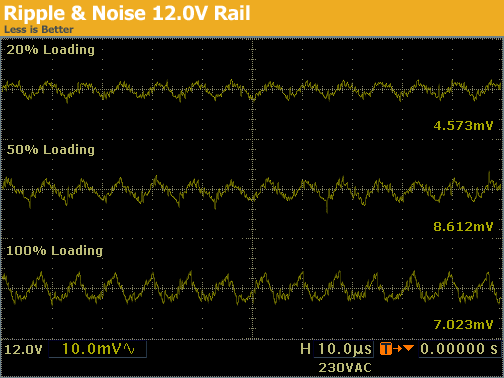 The output quality is well within specs on all rails. In fact, the output quality is exceptional, measuring only 9mV of ripple.